Sustrans Scotland's Pocket Places Programme supports communities across Scotland to find simple, quick, temporary solutions to improve the look and feel of their streets.
The programme is funded by the Scottish Government through Transport Scotland.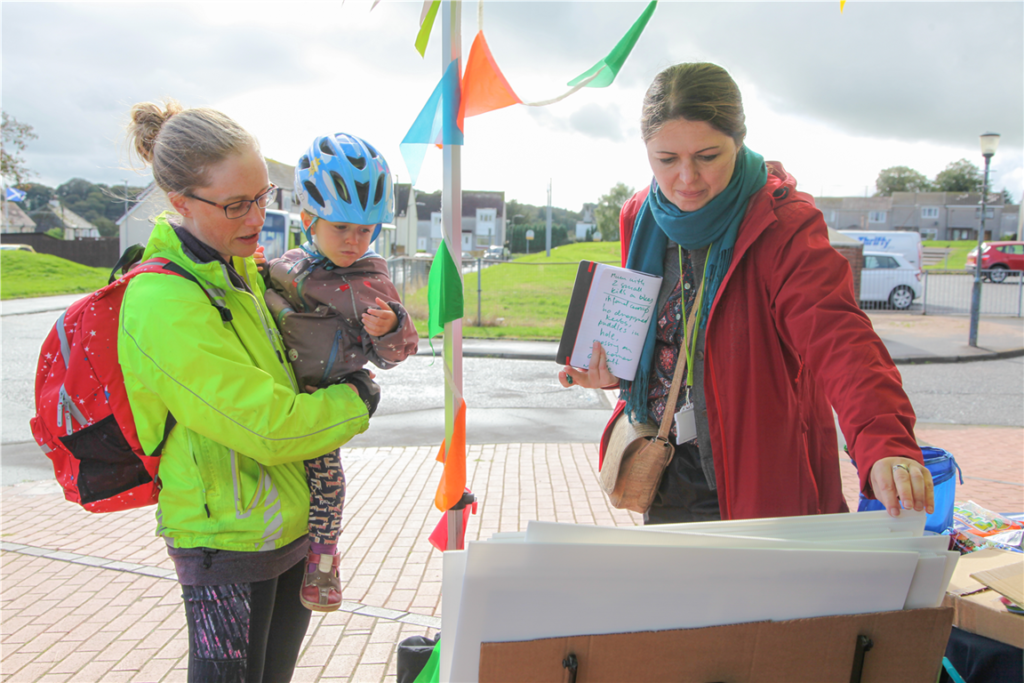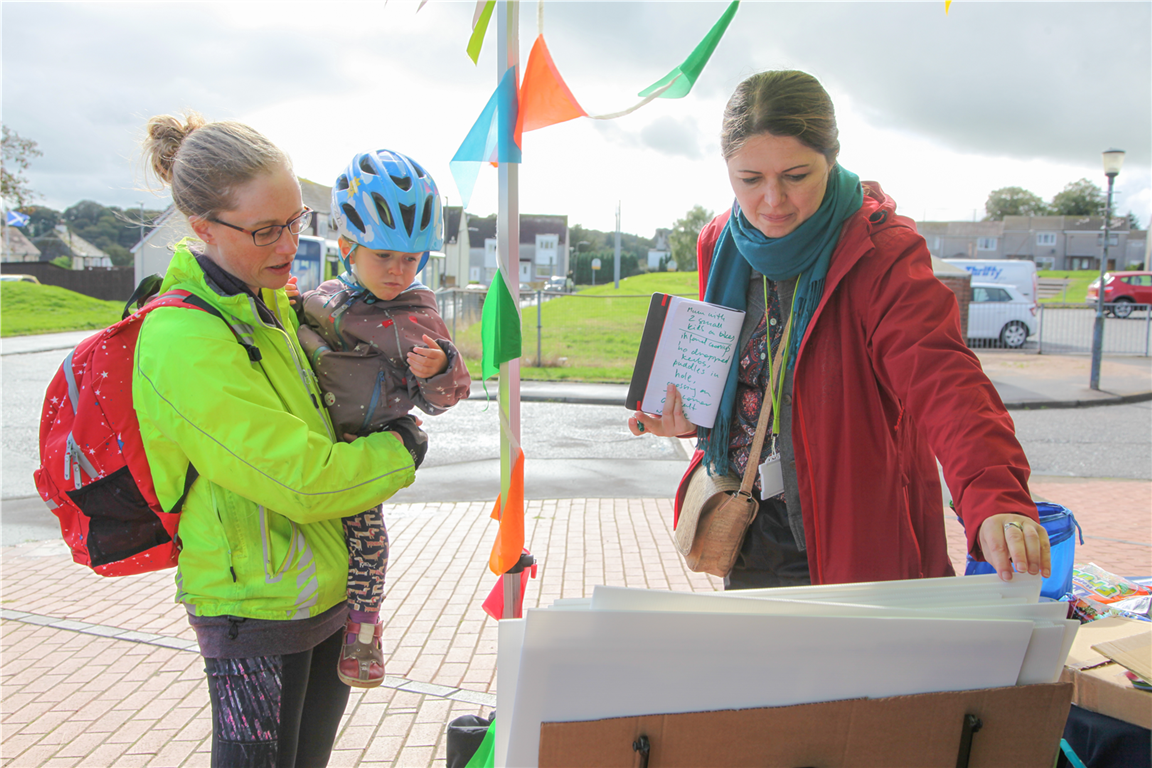 Work with our Pocket Places team
Sustrans Pocket Places programme is open to community groups, housing associations, business improvement districts and other community-led initiatives to improve their area.
The applicant must be willing and able to take ownership of the project and take on any maintenance required.
It will be up to residents, local councils, businesses and community members to decide together what will happen in their area.
Using this feedback, we'll come up with designs and solutions to improve a street, and provide the support and resource necessary to make the change.
Changes could be temporary or semi-permanent.
They could include one-off events such as street closure or pop-up parks. Longer-term solutions are also being trialled including benches, planters, crossings or artworks.
And, there is always the option for the changes to be made permanent.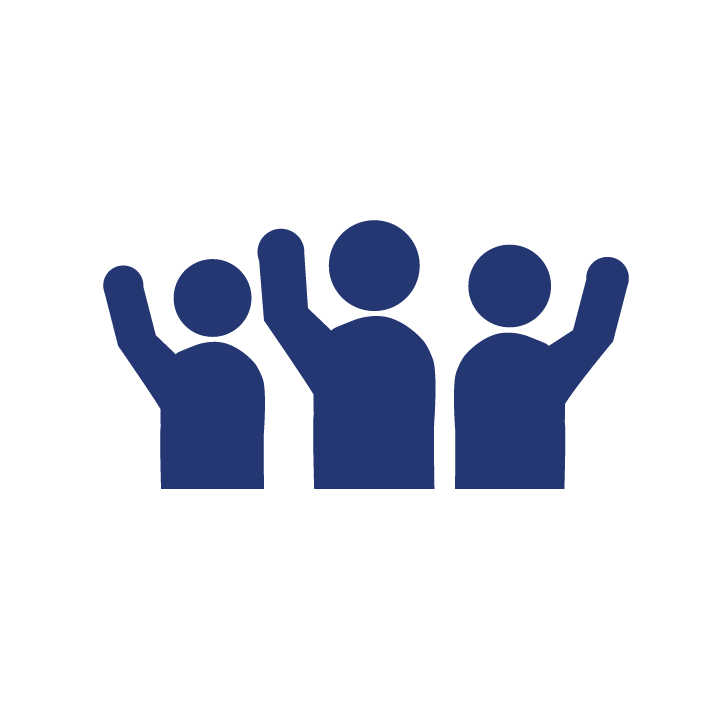 We provide solutions to help create greener, more attractive spaces for people to travel through and spend time in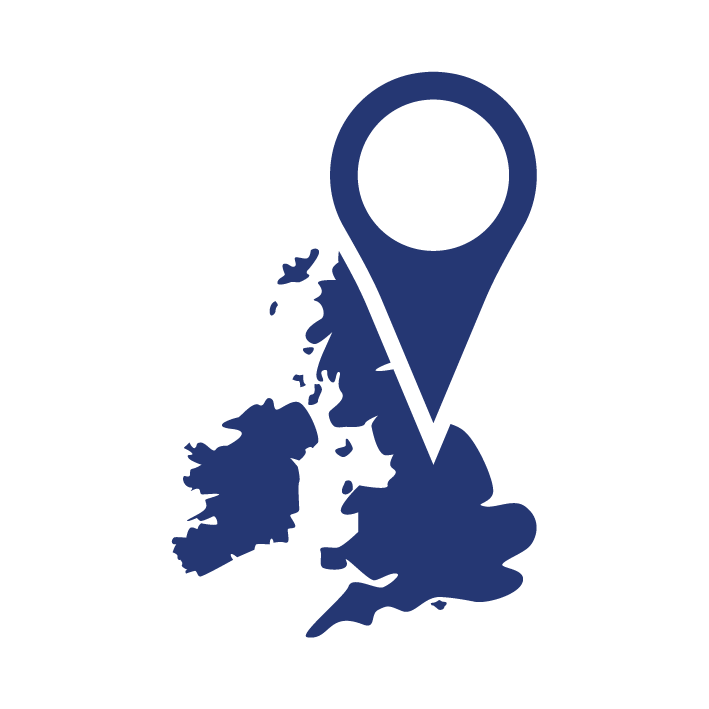 We make small-scale improvements to inspire larger-scale change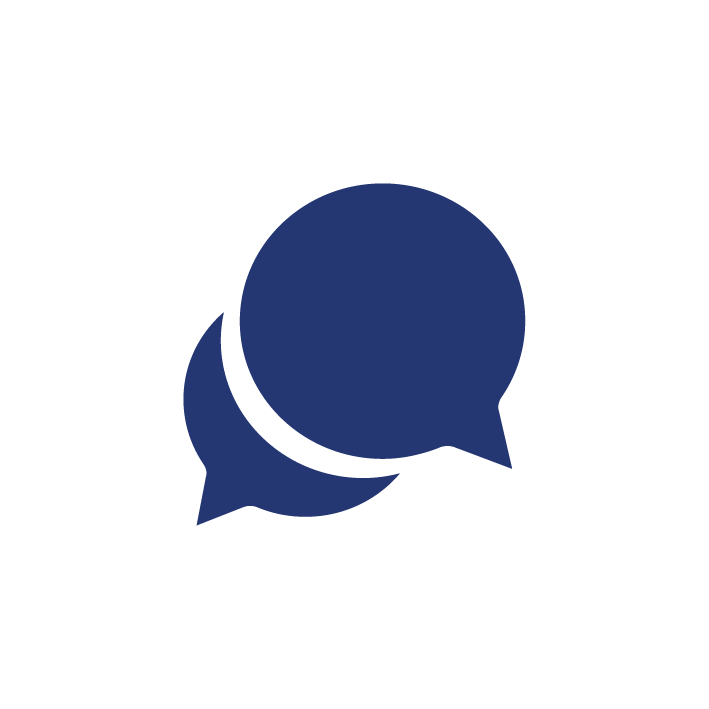 We support community-led design that puts resident's ideas and views at the forefront of decisions
Examples of our projects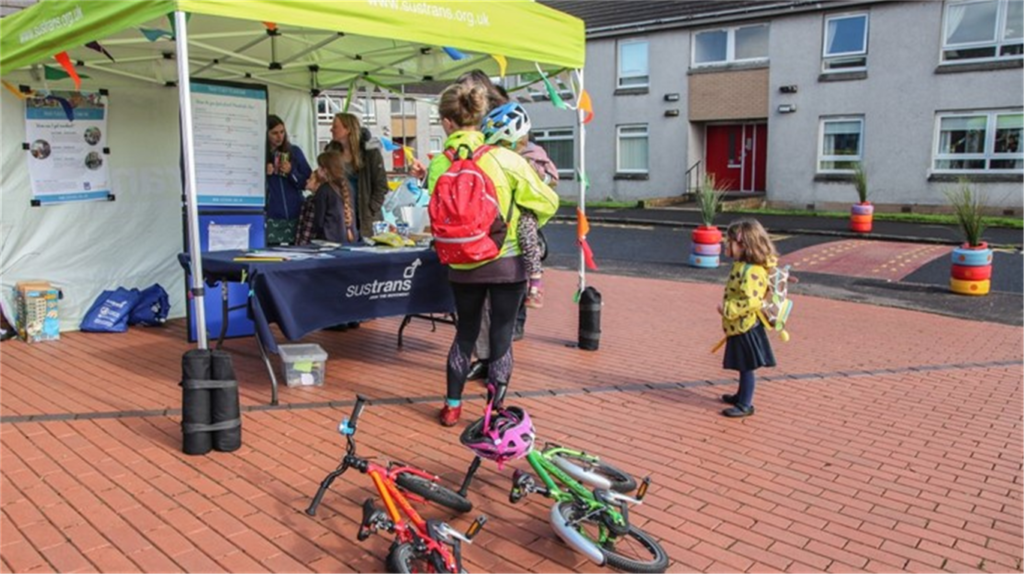 This project aims to make Dreadnought Place in Killin a better place to walk, wheel and cycle.
Delivered by Sustrans Scotland in partnership with Killin & Ardeonaig Community Development Trust Ltd (KAT), the Dreadnought Pocket Place will create a more accessible and welcoming area in front of MacGregor's Community Hub between the end of the Coop and edge of the Outdoor Centre for the local community.
This hopes to be a motivating opportunity for residents to shape their neighbourhood and unleash its social potential.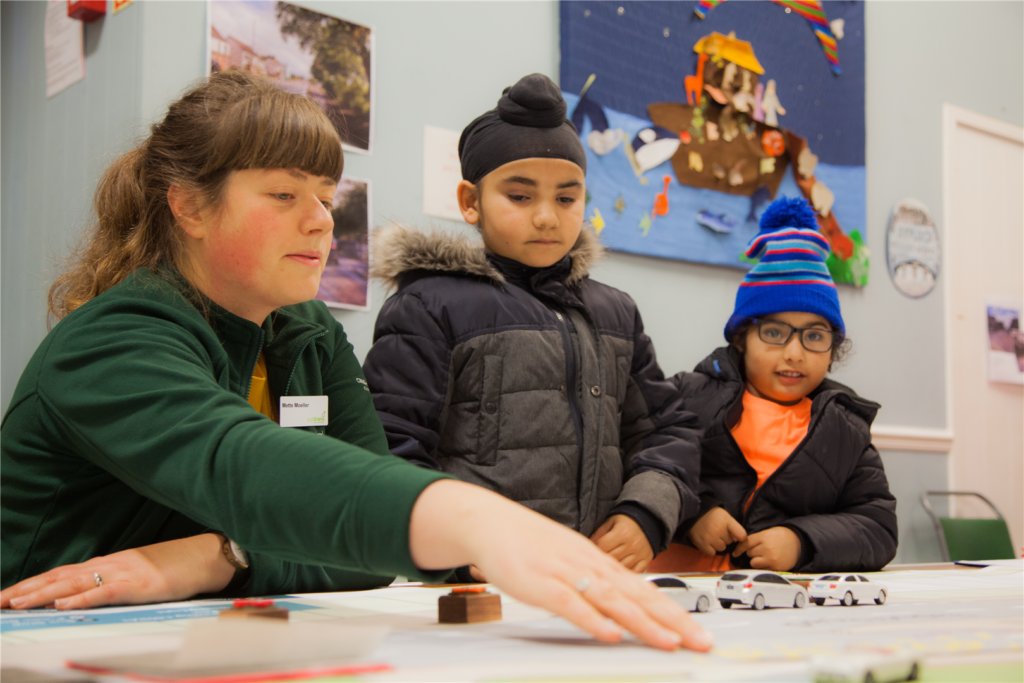 Glenearn Road Pocket Place
This exciting project seeks to deliver a safer and more enjoyable walking, wheeling and cycling experience for the community around Glenearn Road.
Delivered by Sustrans in partnership with Perth and Kinross Council, the Glenearn Road Pocket Place project was created in response to a consultation as part of the larger Perth People Place project. The proposed area sits between Glenearn Campus and Saint Mary Magdalene's Church on the corner of Glenearn Road and Windsor Terrace, Perth.
This project gives residents the opportunity to transform this valuable school and commuter route for the better.
How can you apply?
The Pocket Places programme is open to applicants from all parts of Scotland. We normally accept Expressions of Interest three times a year (March, July & November). However, delivery of our current Pocket Places projects has been delayed by Covid-19 and at this time we are unable to progress any new application for the programme. We anticipate we will be in a position to accept new Expressions of Interest in 2022.
Please keep a look out for further information and promotion in 2022.
Get in touch with the Pocket Places Team
0131 346 1384