Places for Everyone
Places for Everyone is Sustrans' permanent infrastructure fund for Scotland. Supported by Transport Scotland, we provide funding and expertise to help deliver walking, wheeling and cycling improvements across the country.
We currently have more than 200 projects at various stages of development, ranging from multi-million pound transformations in Scotland's cities to new walking routes between some of Scotland's smallest communities.
Thinking of applying?
Applications for new Concept (Stage 0-2) projects are officially open as of 25th July 2022!
Check the below criteria needed to see if you're eligible to receive funding.
Ability to manage long-term financial obligations
Possession of Public Liability Insurance
Support from relevant local authority
Understanding of CDM regulations
Have an idea for a project already?

Submit a short Expression of Interest application below to find out whether you can receive funding.
Whilst submitting an Expression of Interest is not mandatory, it is strongly recommended and will help us to process your Full Application more quickly.
Open to All
Community Groups and Development Trusts can receive support to help manage infrastructure design and construction.
Available Funding
We can award 100% of design costs and 70% of construction costs. We will work with you to identify necessary match funding.
Support to Completion
We provide support throughout the whole of your project, from application enquiries to developing a maintenance strategy.
Learning Everyday
Our Engage – Inspire – Learn programme can help keep you up to date with the latest trends and projects across Scotland.
Projects in Rural Locations
We fund projects right across Scotland. Now that our Places for Everyone programme is open again to Concept (Stages 0-2) applications, we will continue to offer funding for projects in rural locations.

Where there are design constraints relating to rurality, there is no 'one size fits all' solution and our team will collaborate with partners to find context-specific and evidence led design solutions to take the project forward.
Community groups
We can equip you with the tools you need to meet our additional criteria for community organisations.

In order to maximise your chance of receiving funding, please make sure you can evidence of the below when you apply.
A signed constitution
Required number of board members in accordance with your constitution
Not sure if you're eligible for funding as a community organisation?
Complete our quick eligibility assessment below.
Download our Application Guidance
Applications for new Concept (Stage 0-2) projects are now officially open!
To help with this, we have made available updated Concept (Stages 0-2) application guidance for all partners and community groups below.
Decision Making Panel Dates
Stage 0-2 Applications Open
Stage 0-2 Application Deadline
Stage 0-2 Panel
Stage 3-4 Applications Open
Stage 3-4 Application Deadline
Stage 3-4 Panel
Stage 5-7 Applications Open
Stage 5-7 Application Deadline
Stage 5-7 Panel
25 July 2022
23 August 2022
31 October 2022
19 September 2022
7 October 2022
19 December 2022
31 October 2022
29 November 2022
6 February 2023
Temporary School Streets fund
We're making £200,000 available through Places for Everyone in order to deliver temporary School Streets interventions.
This limited fund is available on a first come first served basis and is open to schools, local authorities and parent councils working in partnership with relevant local authority departments.
Individual grants will be no more than £30,000, though we will consider context and project specific evidence when evaluating costs.
If you're eligible and have a Schools Streets project in mind to deliver, let us know by submitting an Expression of Interest application.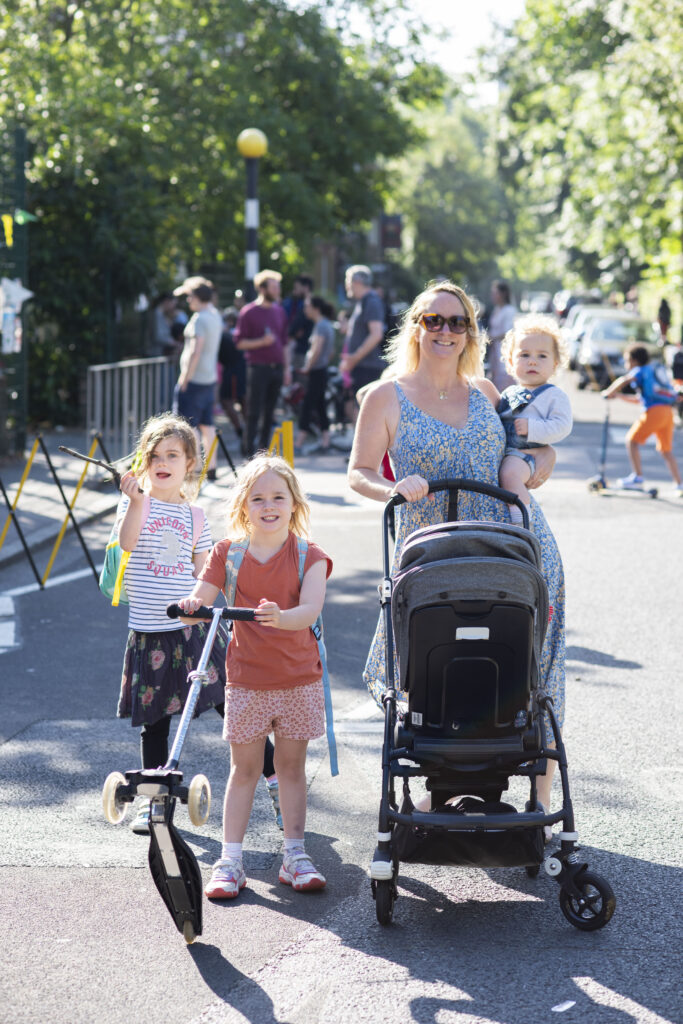 Office
Sustrans Scotland
1 Exchange Crescent
Edinburgh
EH3 8RA
Office Hours
Due to the pandemic, our office remains closed to visitors with the majority of colleagues working from home
Email
PlacesforEveryone@sustrans.org.uk
Telephone
Tel: 0131 346 1384