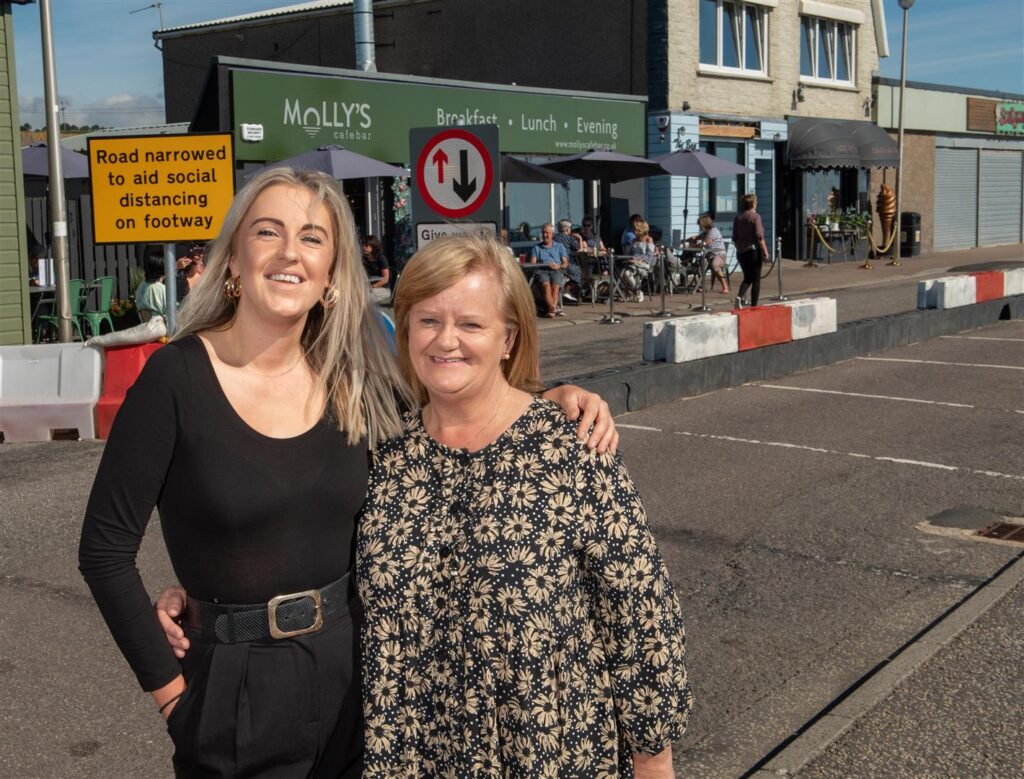 For the better part of the last five months, businesses throughout the UK have been largely non-operational due to the public health crisis caused by the Covid-19 pandemic.
Whilst protecting public health, indefinite closure and reduced footfall has had a devastating impact on the livelihoods and future prospects of businesses, especially small and local owners.
The appetite for change
Stonehaven has a number of streets primed for high footfall, including Allardice Street, Market Square and The Links.
In each of these locations, car-parking spaces have been removed using cones and lengths of coloured separators in order to facilitate additional space for pedestrians to pass one another and queue outside of shops safely.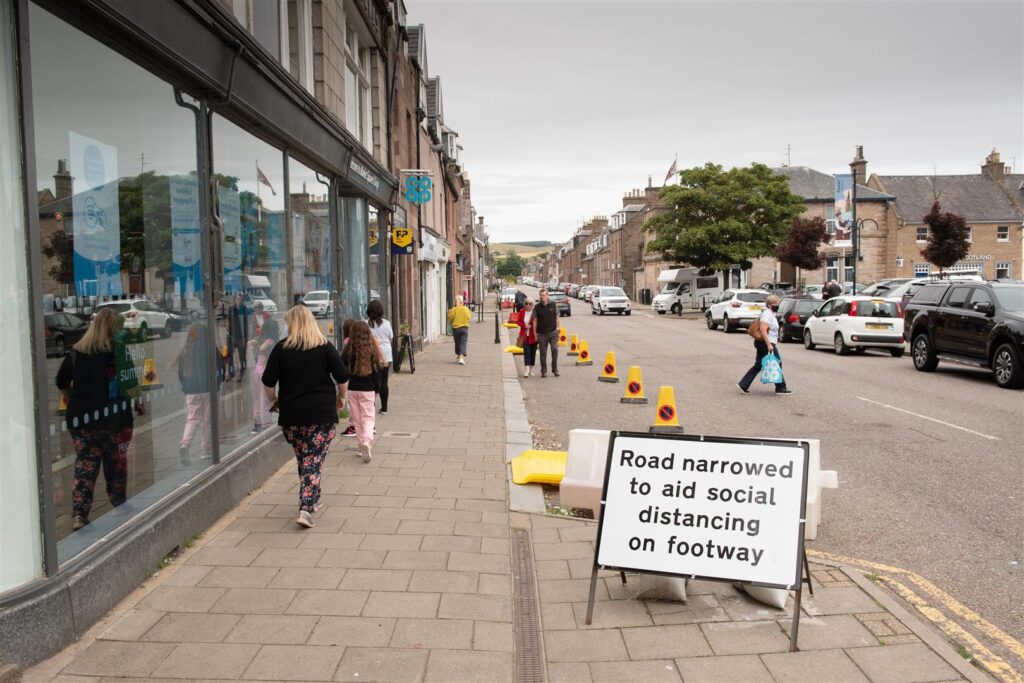 The Links, in particular, has benefitted from the Spaces for People interventions.
With car-parking spaces removed, customers are now able to queue safely outside of local cafés and eateries, and enjoy expanded seating areas with an unrestricted view of the bay.
Janice Langdon, Owner at Molly's Café Bar, was delighted by the interventions.
"Without the change of layout to the road, I would not have been able to open the business safely due to the constant queues from another business next door. All of our customers, old and new, comment about how safe they feel with the set-up we have outside. Covid-19 has had such a negative effect on people but this set-up, I must say, is all positive. People are so delighted to be getting out again and to make them feel safe is our priority."

Janice Langdon, Owner, Molly's Cafe and Bar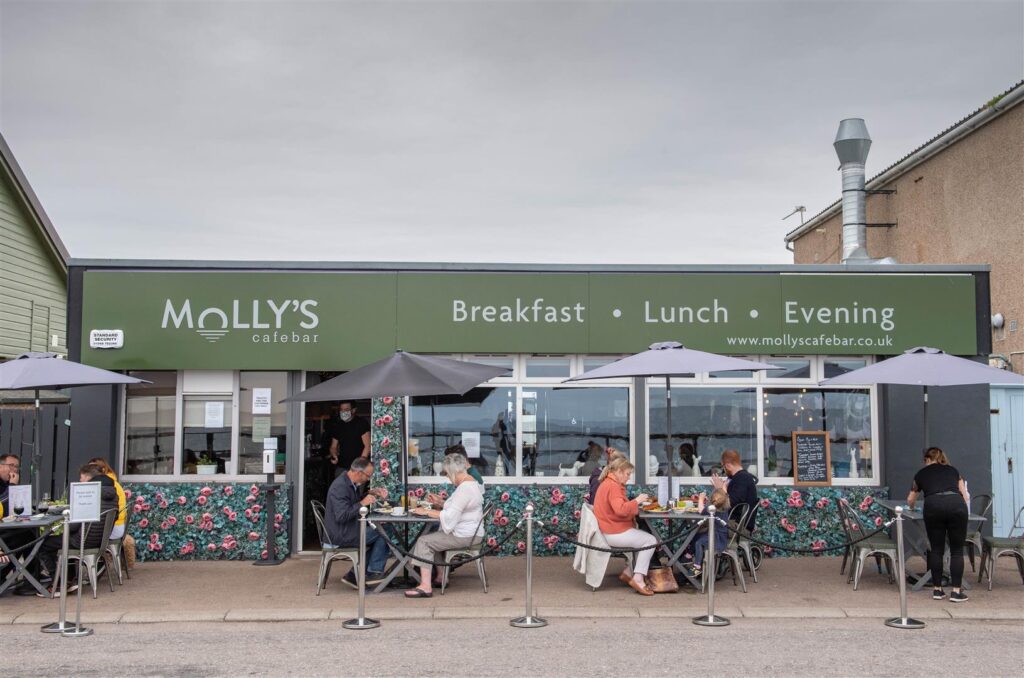 Equally, Nicci Dollar who owns Aunty Betty's, a popular ice cream shop along The Links, has felt supported by the changes.
"We've found the changes to be wonderful. The changes at the beachfront have allowed us to create a queuing system and safe area for the public and our staff. We wish for this to be a permanent feature at the beachfront."

Nicci Dollar, Owner, Aunty Betty's
A coordinated effort
Following the award of Spaces for People funding, Sustrans worked closely with Aberdeenshire Council to develop a suite of appropriate temporary measures which were also conducive with physical distancing guidelines.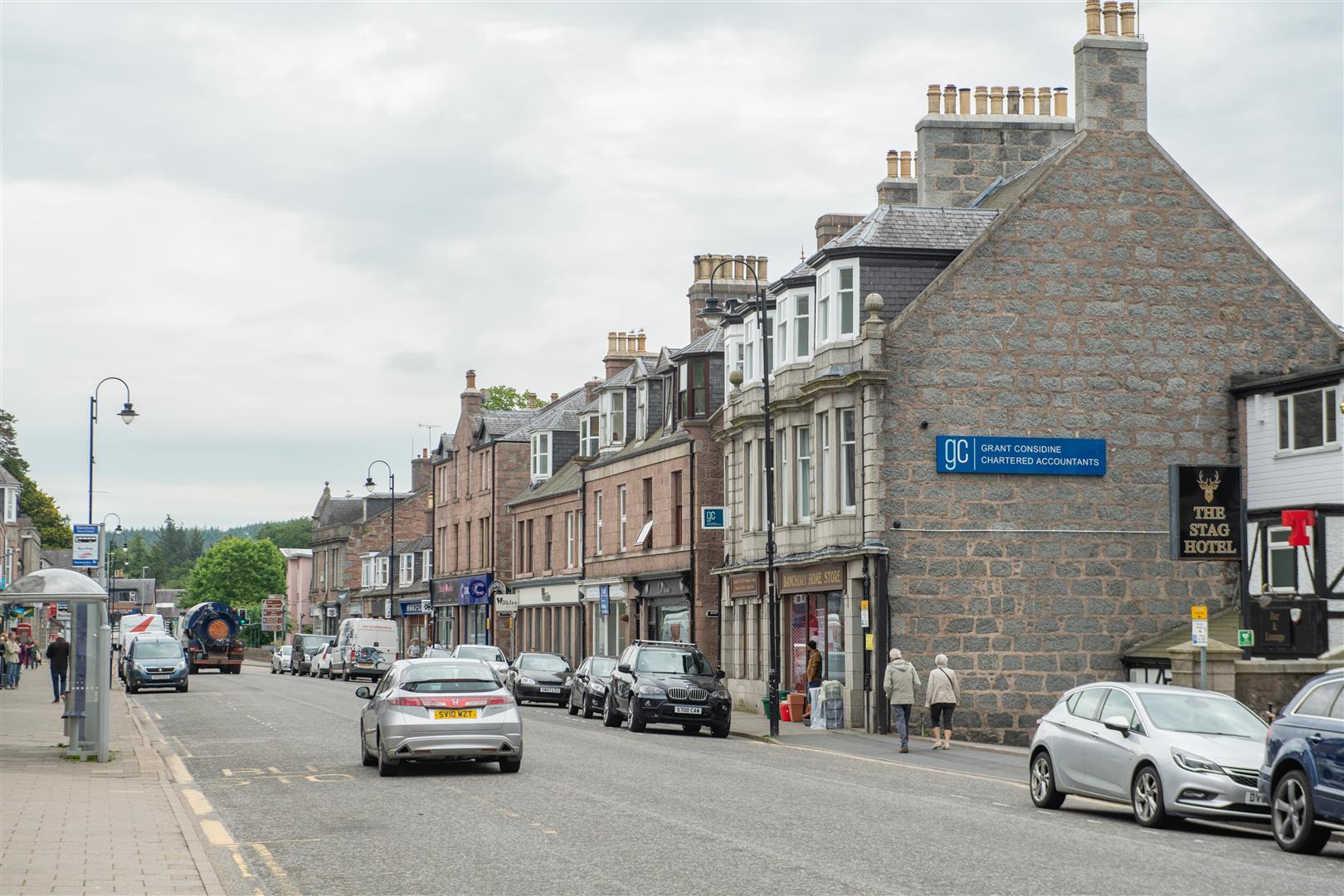 The key urban centres of Stonehaven, Banchory, Inverurie, Ellon, Fraserburgh, Peterhead and later Turriff were identified as areas which would benefit most from these measures, with changes having been rolled out from July 15th onward.
Now in effect, temporarily widened footways and one-way traffic flows allow pedestrians the space needed to move around, shop, visit essential services and enjoy their local areas whilst maintaining a safe physical distance.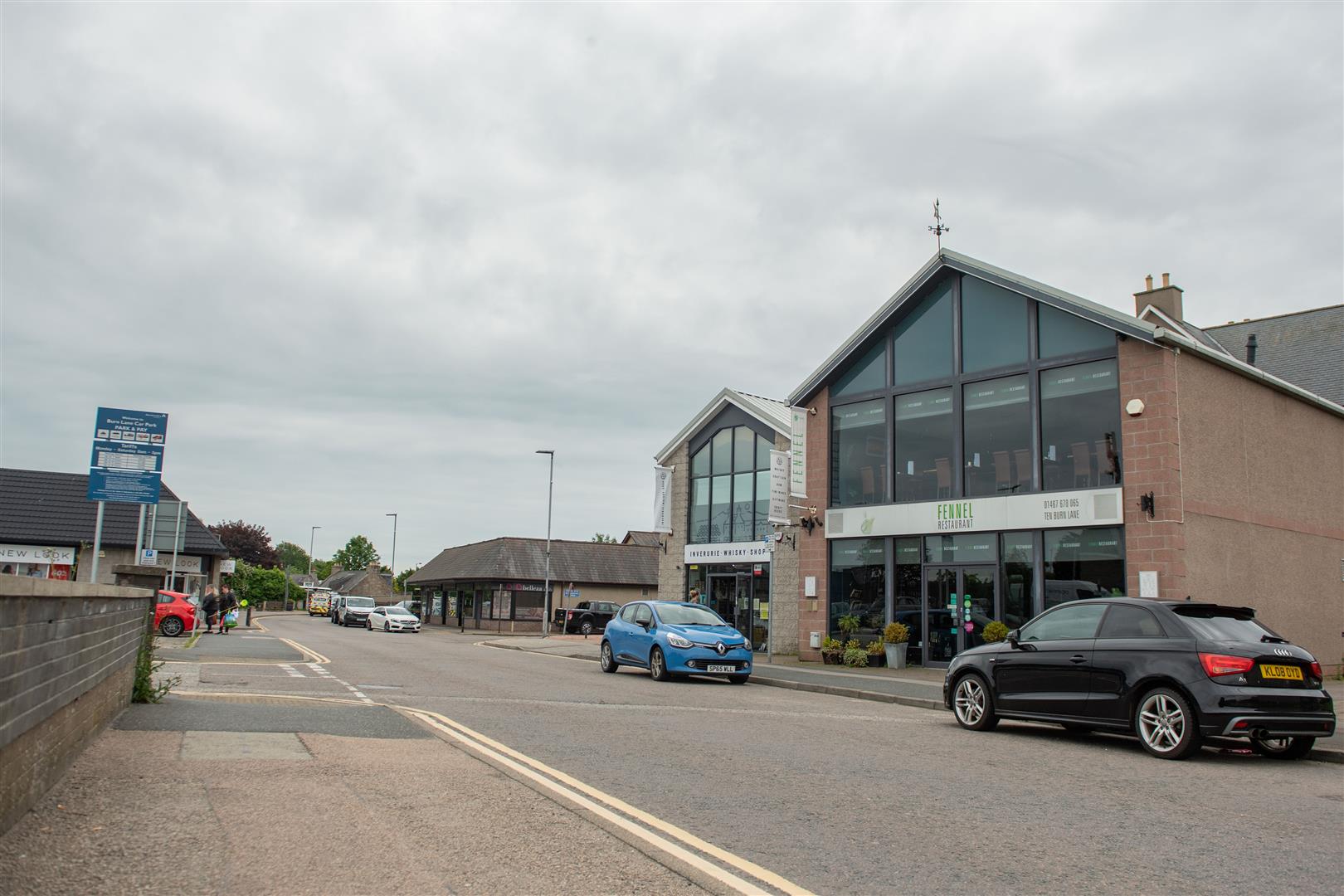 Bonnie Thomson, Infrastructure Coordinator at Sustrans, has been overseeing the Aberdeenshire project since it was annouced.
We are delighted to see the temporary measures that have been introduced throughout Aberdeenshire. These changes will allow residents to complete essential journeys and access vital public services safely and with peace of mind.

Bonnie Thomson, Infrastructure Coordinator, Sustrans
To find out more about the Spaces for People project in Aberdeenshire click here.