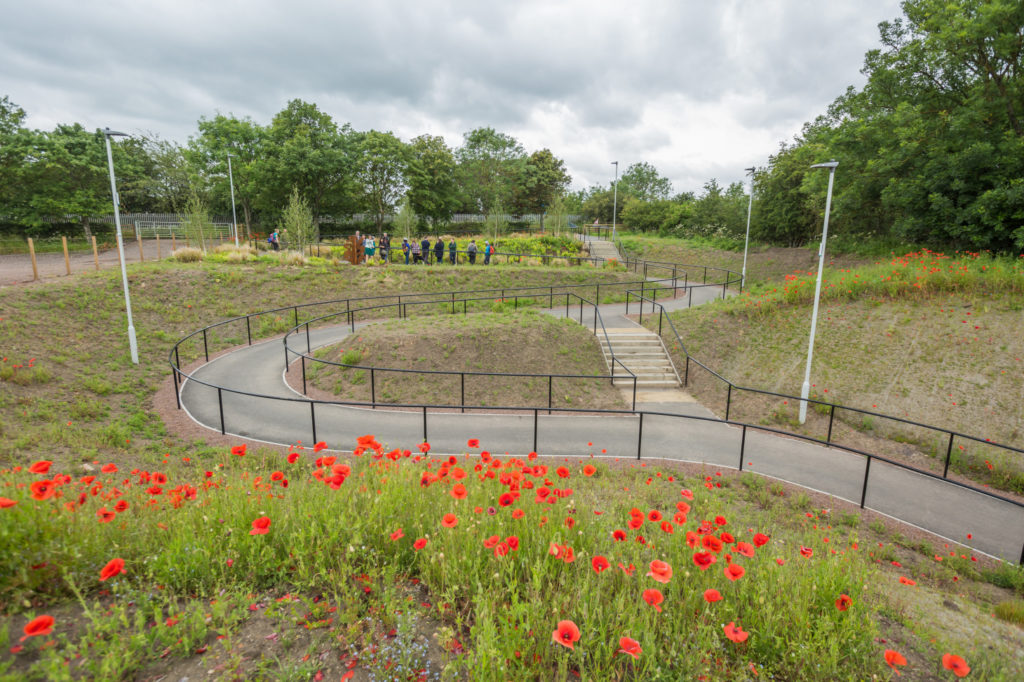 Project managed by Sustrans Scotland's Engineering team, and delivered in partnership with City of Edinburgh Council, Midlothian Council and contractors, RJ McLeod, the project aimed to anticipate the travel needs of future residents of a new housing development set for construction along the former railway line.
By creating arterial active travel infrastructure ahead of the housing development, Sustrans' aim was to anticipate and shape the travel and leisure habits of future residents to the area.
The resulting 3km traffic-free route connects residents with local amenities including shops, schools, the train station and park and ride.
Sustrans' engineering team project managed the installation a ramp link to Gilmerton Road, similar to the ramp at Old Dalkieth Road, alongside artworks at two locations.
It has also raised the profile of some of the fantastic commuter routes to Edinburgh City Centre that residents can now take advantage of.
The creation of the Loanhead Path Extension, was funded by Scottish Government through Sustrans National Cycle Network Development Programme.
Artworks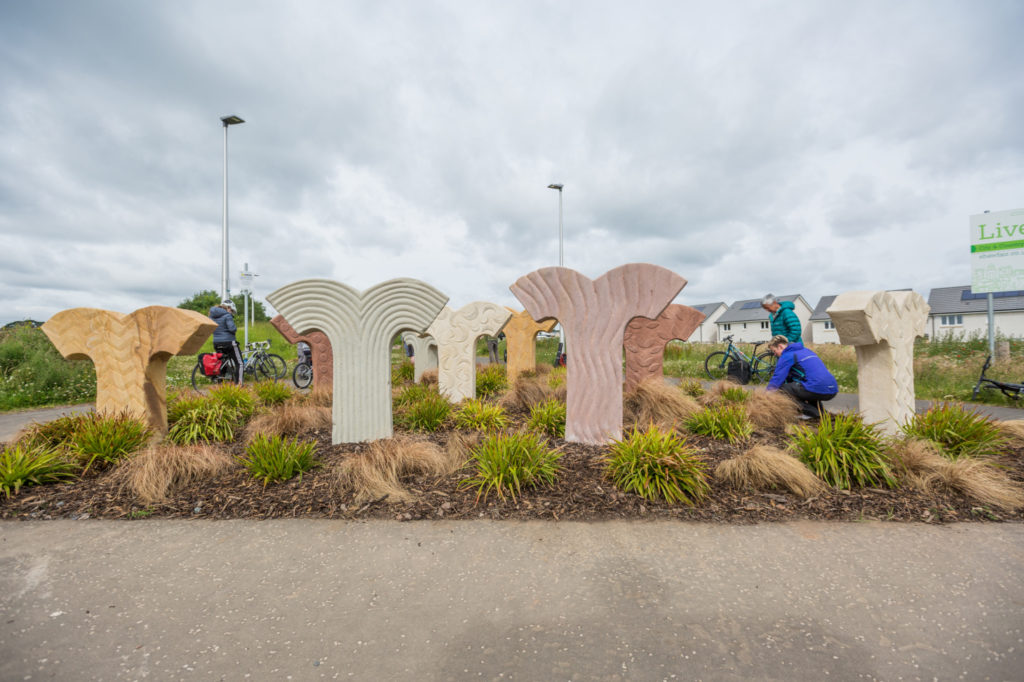 As part of the development of the path, two locations were selected for significant artworks by artists Susheila Jamieson and James Gordon and Andrea Geile.
The artists were selected based on their experience in public sculptures, their skills in involving members of the public with their projects and their fantastic initial ideas for what to create for the sites.
The resulting artworks have helped to increase the attractiveness of the route whilst creating distinctive focal points for path users.
STEM engagement sessions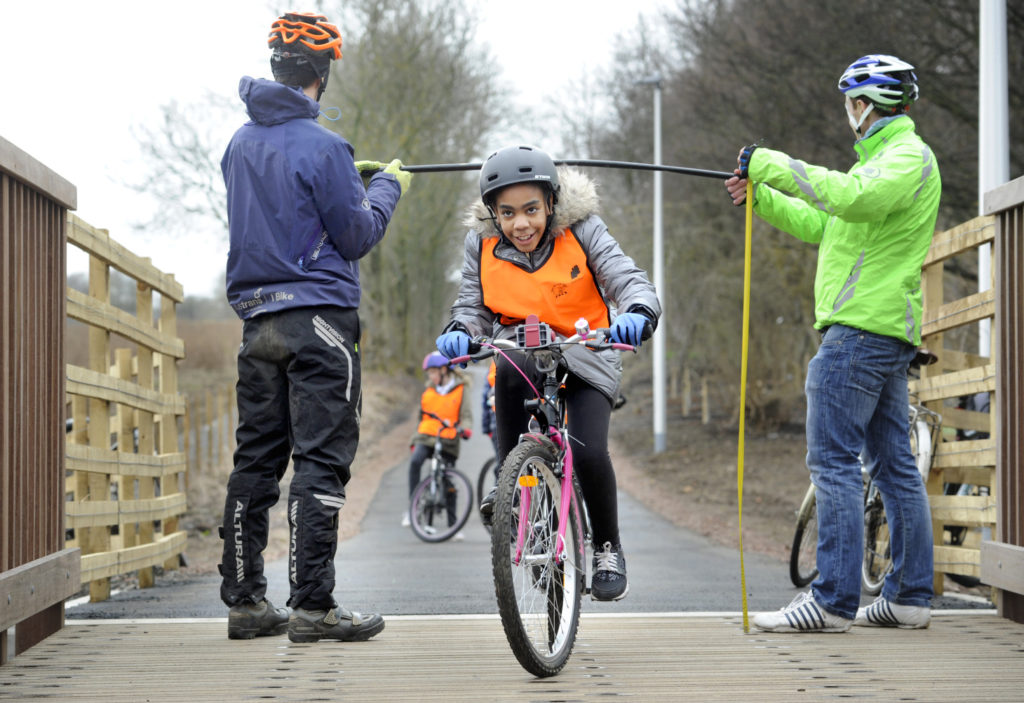 Working in partnership with Sustrans Scotland's I Bike team in Midlothian, Sustrans' engineering and schools team worked with Danderhall Primary School in Midlothian, to deliver STEM curriculum-based lessons for local school pupils on the route.
Sustrans' engineering team provided learning on some of the engineering and maths required to help build the path and Sustrans Ecologist taught pupils about the range of wildlife and biodiversity on the route.­­