Gaining insights
---
In today's session, Colin Howell and Craig Baxter from The Highland Council share their experiences of implementing Spaces for People temporary infrastructure changes across the region.
Doug Mitchell and Jess Action from Sustrans' Research and Monitoring Unit (RMU) team also give further explanation of the data driven support Sustrans has provided The Highland Council.
This knowledge sharing session aims to give partners key insights and valuable waymarkers about how to make their most of their own suite of temporary Spaces for People proposals.
Looking back
---
One of the major focus points of the Highland Council's intervention plan was linking key healthcare facilities throughout Inverness.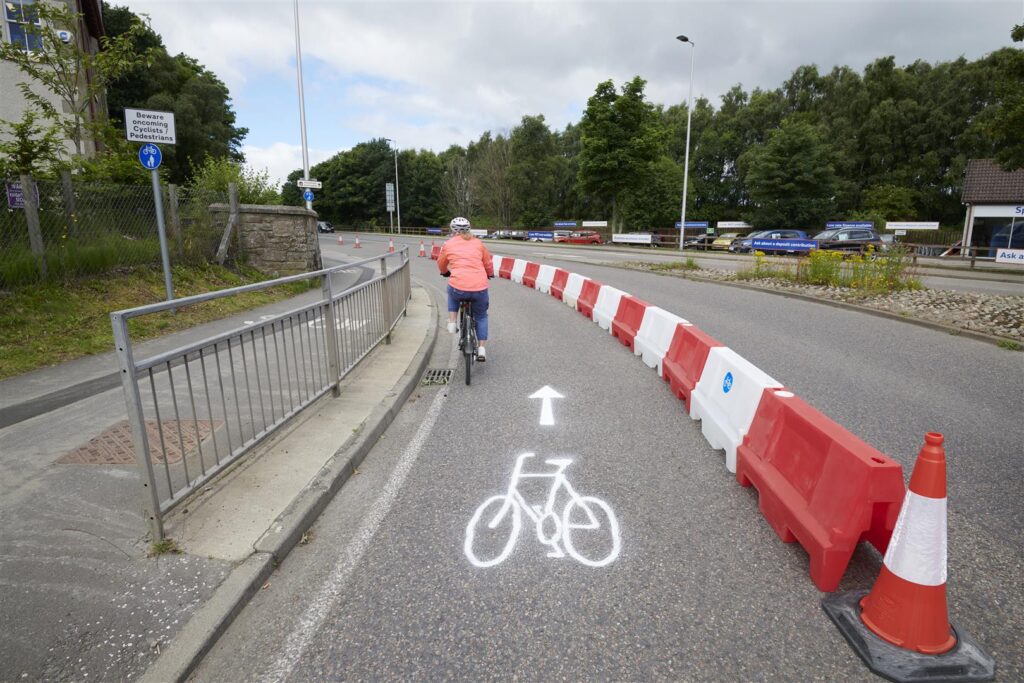 By creating temporary cycle lanes and widening footways along the routes which connect healthcare facilities, the Council has been able to expand the opportunities for physical distancing and support safe access for for key workers.

Another suite of temporary interventions in the Highland capital has focussed on creating spaces for physical distancing along main shopping streets and tourist areas.

As lockdown eases and people begin to return to these areas in greater numbers, these changes could prove vital in allowing residents and visitors to get around whilst protecting public health.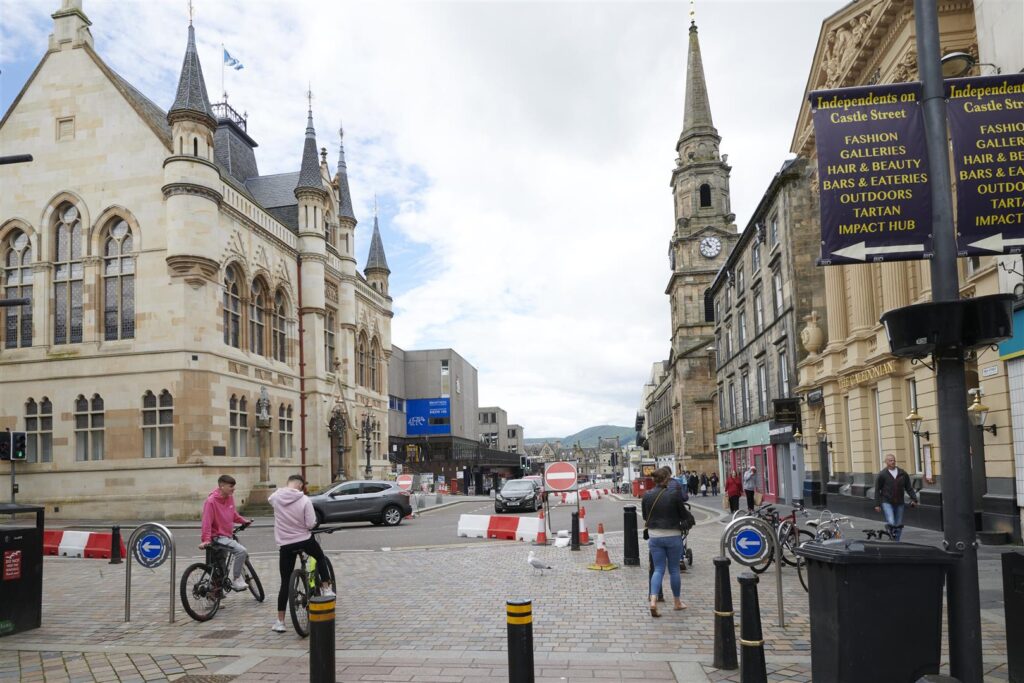 Temporary road closures and speed restrictions introduced in places such as Dingwall, Fort William and Portree have also helped keep rural communities safe from the spread of Covid-19.
Questions answered
---
What learning experiences has the Highland Council gained and which have been the most useful?
What are the main achievements of the Council's Spaces for People project?
How has partnering on Spaces for People differed for the authority as compared with Places for Everyone?
How can Sustrans assist local authorities with project research and monitoring?
More information on The Highland Council's Spaces for People project can be found here.
Note: the examples shown are in no way prescriptive and are for information only. Where specific products are shown in this document, this does not constitute Sustrans' endorsement of that product.