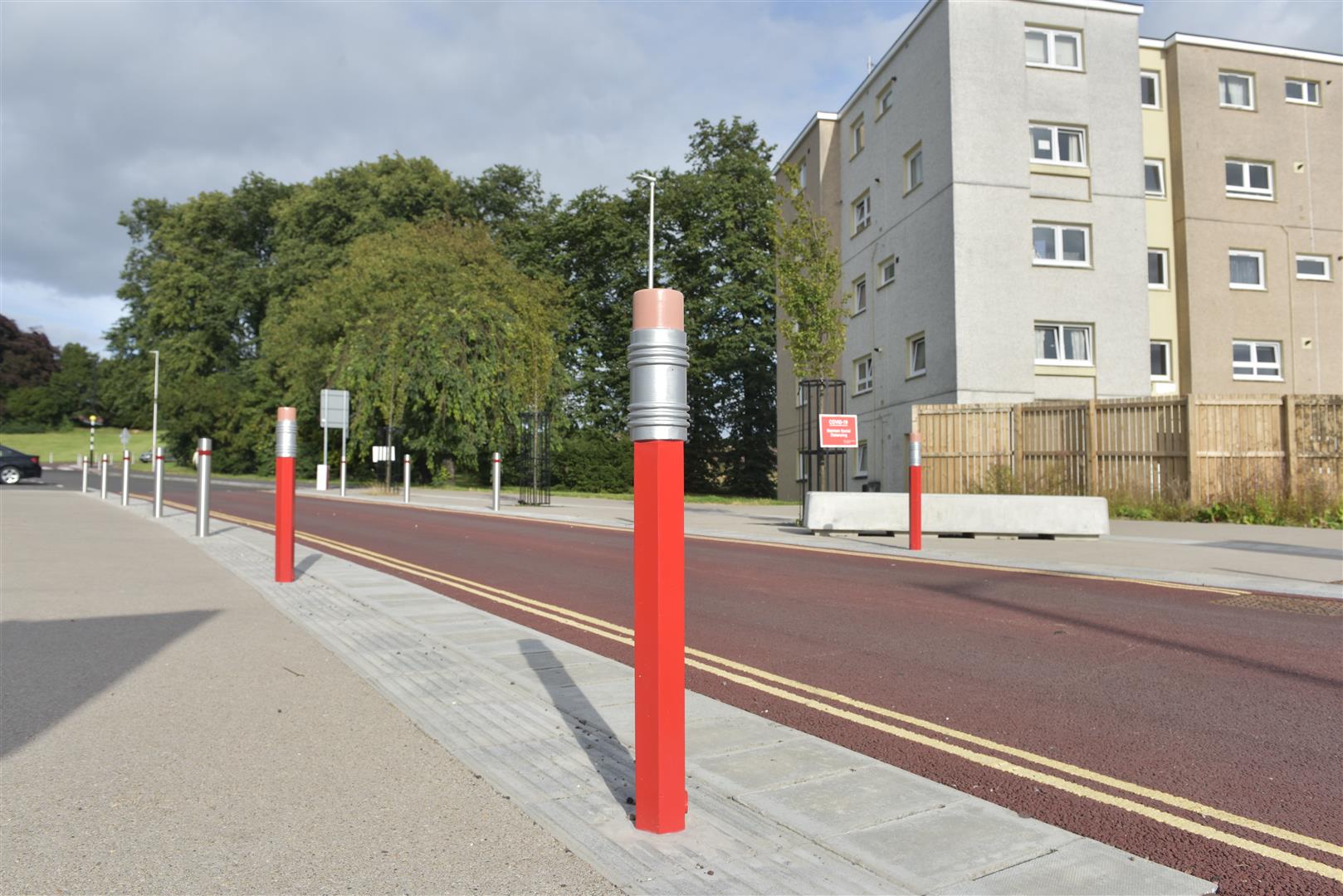 Schools throughout Scotland have been largely closed since the beginning of March due to the Covid-19 pandemic.
Now, with their imminent return this month, temporary measures are being introduced through Spaces for People in order to safeguard the health of pupils, parents and teachers, as well as wider communities.
Forward thinking
Due to the increased hesitance around the use of public transport, concerns have been growing that school access roads could quickly become congested with parents attempting to drop off and pick up their children from school.
As well as contributing to the poor health outcomes that are associated with stationary vehicles, pavement parking would greatly reduce the footway space available to path users for physical distancing.
This, ultimately, could increase the likelihood of transmitting Covid-19 within the community.
Taking steps to prevent this, Clackmannanshire Council, supported by Sustrans, have allocated a portion of their Spaces for People funding to ensuring that the school run is still enjoyable and safe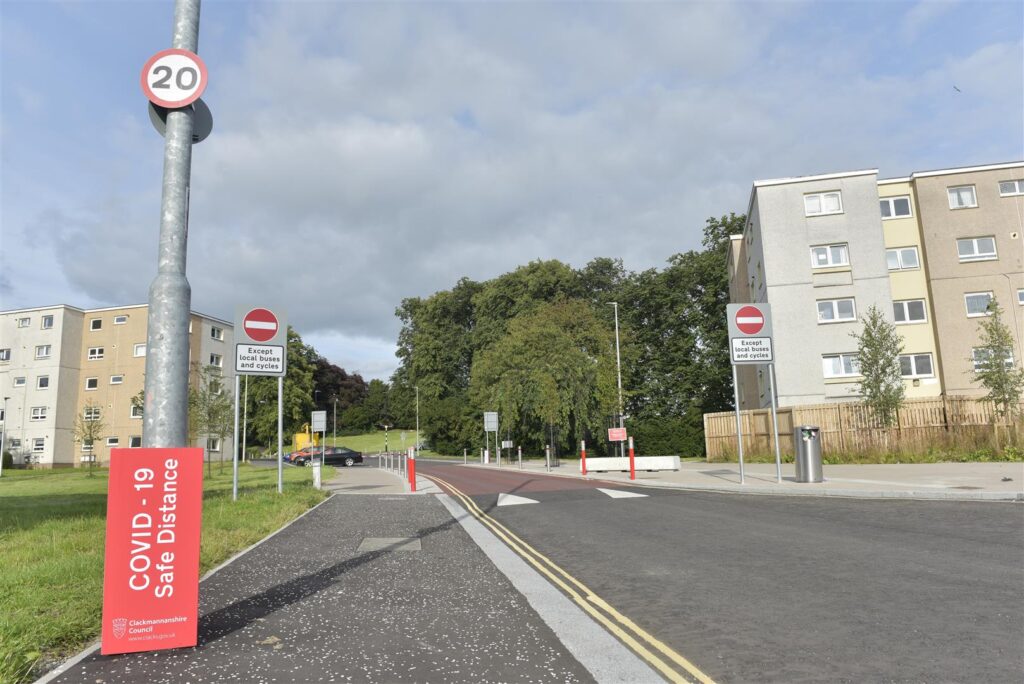 These plans include restricting through traffic to buses and cyclists on The Orchard, Tullibody, an access road to Bernadette Primary School.
As well as promoting a healthy and active commute to school, reallocating road space will allow pupils to walk, wheel and cycle to school with the space they need to maintain physical distance.
As well as this, Covid-19 messages that remind path users of the importance of maintaining a safe physical distance have been installed on pavements using spray painted stencils.
Lamp post wraps and bolted on street signs have also been introduced.
Permanent solutions
Through Sustrans' Places for Everyone programme, large pencil-shaped bollards have been erected along The Orchard as part of a wider School Street project undertaken during a refurbishment of the school building.
Trees and comfortable seating areas have also been introduced to offer waiting parents a distanced but convenient alternative to gathering outside of the school gate.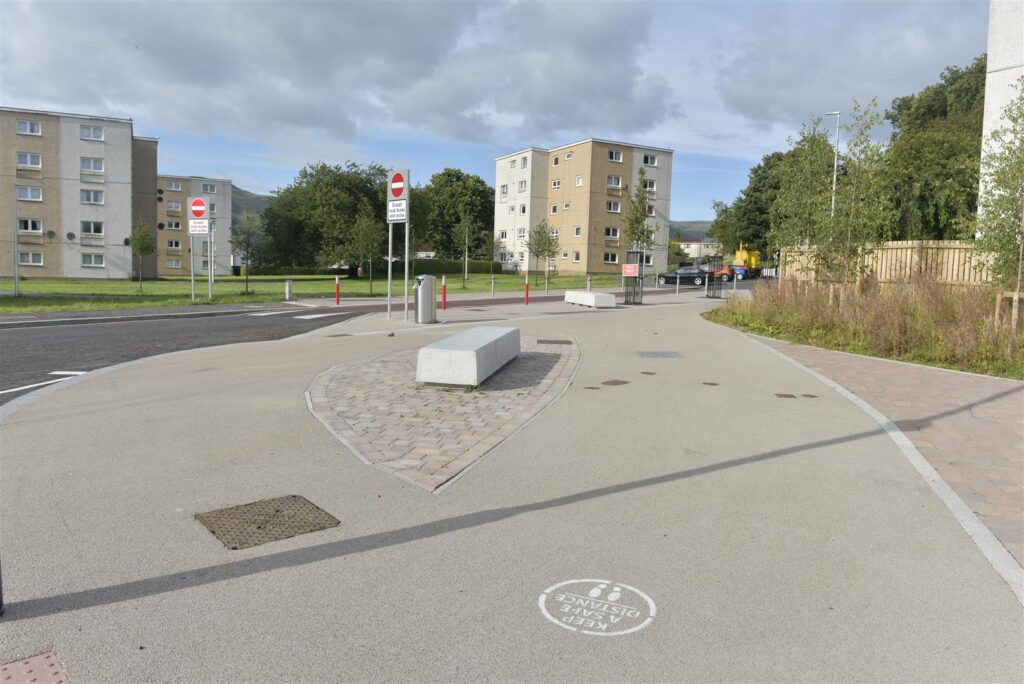 Where traffic cannot be restricted, fixed installations such as these increase driver awareness of their presence in a school zone and also provide an effective deterrence to mounting the kerb.
Some emergency measures proposed by Clackmannanshire Council as part of their Spaces for People application have already been fast-tracked towards becoming permanent.
Over the coming years, the informal walking, wheeling and cycling links that currently links Sauchie and Glenochil with the nearby Lornshill Academy will be upgraded through the Place for Everyone School Street project into a permanent shared-use path.
This will not only encourage children and parents to stay healthy and active whilst commuting to school, but also improve air quality and safety in the surrounding area.
"Clackmannanshire are making the school run safer, cleaner and more fun for all. Their ambition to prioritise active travel is evident in their Places for Everyone projects and remains at the heart of these Spaces for People interventions. Over the coming years, we will continue to support Clackmannanshire improve school journeys for all."

Andrew Scoles, Infrastructure Officer, Sustrans
For more information on Clackmannanshire Council's Space for People project click here.