What we can do
Continuing with our online discussion and workshops sessions, this week Principal Engineer with Sustrans Paul Cronin guides you through the support we are able to offer local authorities and statutory bodies in relation to the Spaces for People programme.
As a quick overview, below are the key areas we are able to assist with:
Identification of network planning and engagement priorities

Design of concept and detailed general arrangements

Procurement and contract management to support implementation

Communication feedback and the interpretation of monitoring data
Different Sustrans officers delve into the specifics of what this support looks like. A brief summary of this is provided below.
Design guidance
Over the past few months, Sustrans have been working in collaboration with engineering and design consultancy Atkins in order to provide our partners with a comprehensive roadmap of temporary infrastructure designs that will support public health through Covid-19.
Sustrans Senior Urban Designer René Lindsay talks through the guidance as it relates to walking and wheeling, cycling routes, traffic management and signage options.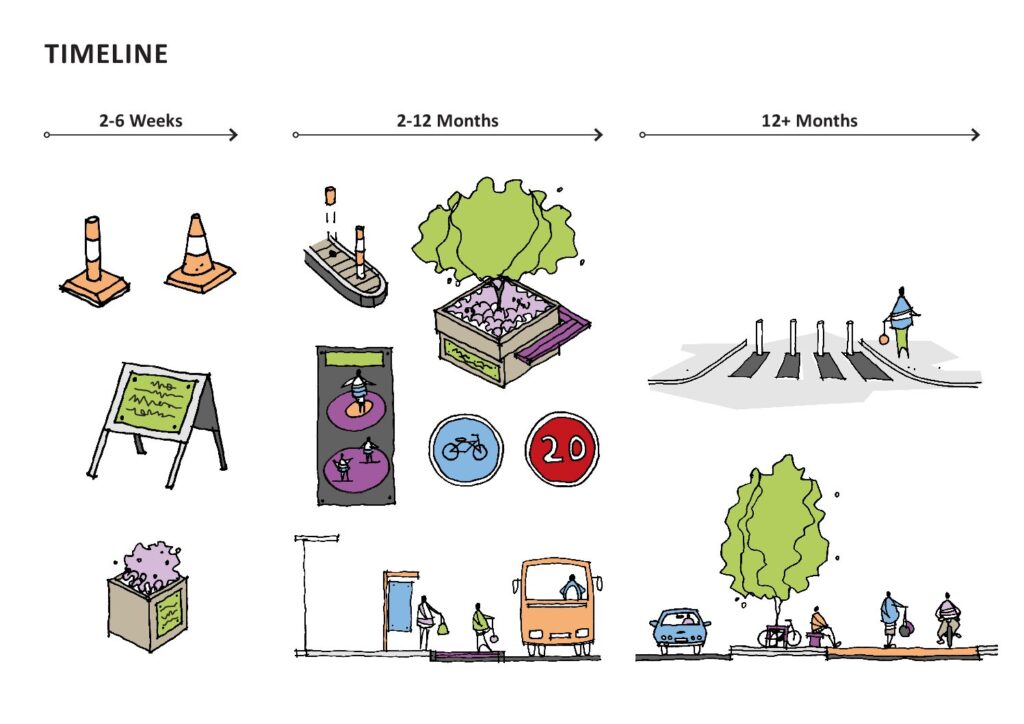 You can keep up to date with the latest published guidance on our dedicated Design Guidance Showcase page.
Network planning and mapping in Edinburgh
Infrastructure Coordinators for Sustrans Alasdair Anderson and Angus Calder provide key insights into the provisions City of Edinburgh Council have set forward as part of their Spaces for People programme.

This focusses on improvements designed to enhanced the city's existing bus network, providing physically distanced access to shopping streets and essential services, as well a widespread modal shift towards active travel through improved segregation on arterial routes.
To assist with this, Sustrans have mapped pavements widths throughout the city using ArcGIS and Python software in order to help determine the most effective locations for temporary interventions to be implemented.
"Edinburgh have taken a genuinely really ambitious, city-wide, strategic approach".

Angus Calder, Infrastrucutre Coordinator, Sustrans
Commonplace tips
A number of local authorities are using Commonplace for their Spaces for People projects in order to gather public feedback on proposed interventions as well as encourage participation in designs.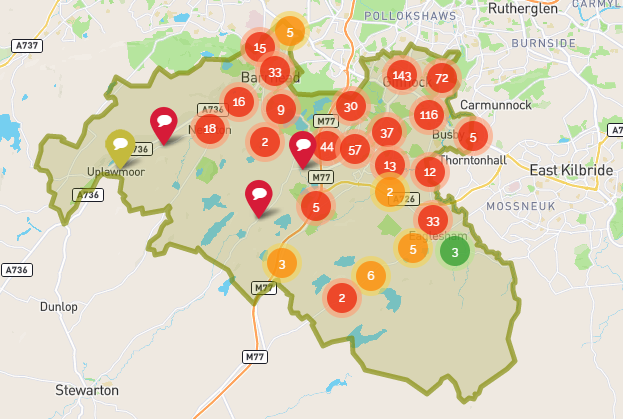 Using the East Renfrewshire Commonplace as a case study, Community Engagement Officer for Sustrans Tremaine Bilham demonstrates how best to secure quick wins and maximise the opportunities available when using the engagement tool.
Union Street, Dundee
Using the plans to close Union Street in Dundee to traffic as an example, Infrastructure Officer for Sustrans Injoanna Lai outlines the potential temporary interventions that could be put in place in similar layouts to support public health and active travel.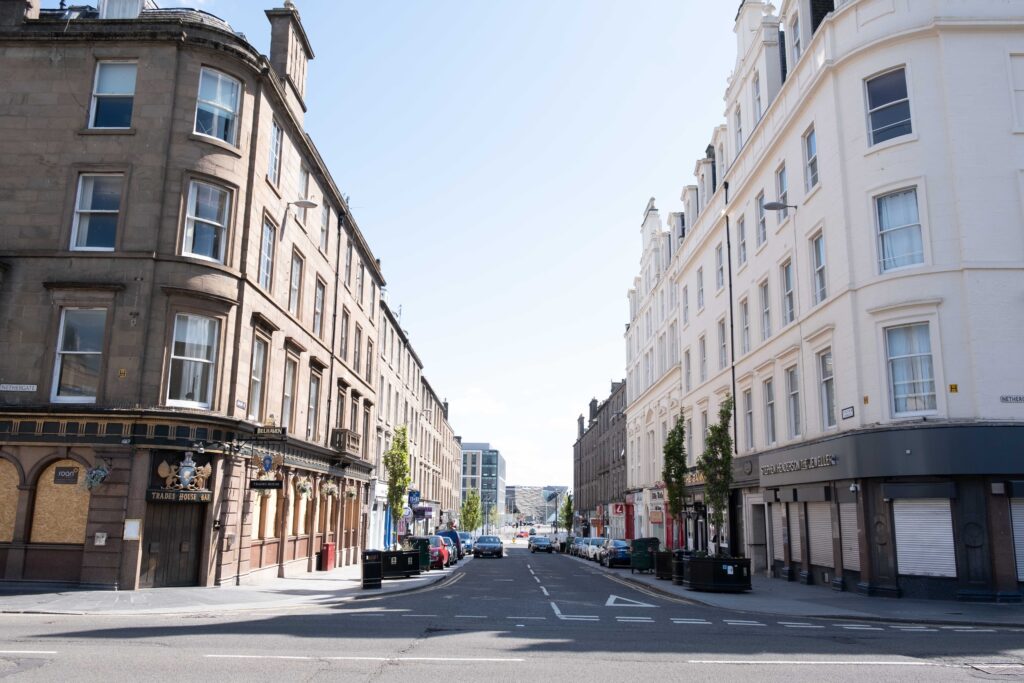 Research and monitoring support
Martin Laban, Evaluation Manager with our Research and Monitoring Unit (RMU), provides an overview of the types project monitoring support Sustrans are able to offer partners, and the data collection strategies employed therein.
In particular, take a look at how our Space to Move platform has provided a rich and live dataset on the temporary measures being implemented throughout the UK so far and how the public has responded to this.
Questions answered
What support is Sustrans able to offer local authorities through its Spaces for People programme?

What does our design guidance say? How can our design guidance help partners implement the most effective temporary interventions?

How can local authorities make the best use of Commonplace?

What support can our Research and Monitoring Unit offer.
Stay Updated
New knowledge sharing sessions such as this one will be published on our Showcase website each week.

Learn more about the Spaces for People programme on our dedicated Showcase page.

Why not keep up to date with the latest Spaces for People programme developments by signing up to our Spaces for People newsletter?
Note: the examples shown are in no way prescriptive and are for information only. Where specific products are shown in this document, this does not constitute Sustrans' endorsement of that product.