Knowledge Sharing
As part of the roll-out of our new temporary infrastructure programme, Spaces for People, Sustrans Scotland is hosting a series of online discussions and workshops in collaboration with local authorities.
These sessions will share best tips and guidance on how local authorities can respond to Covid-19 effectively through facilitating safe and accessible active travel routes for life after lockdown.
Spaces for People offers funding and support to make it safer for people who choose to walk, cycle or wheel for essential trips and exercise during Covid-19. The programme is funded by the Scottish Government and managed by Sustrans Scotland.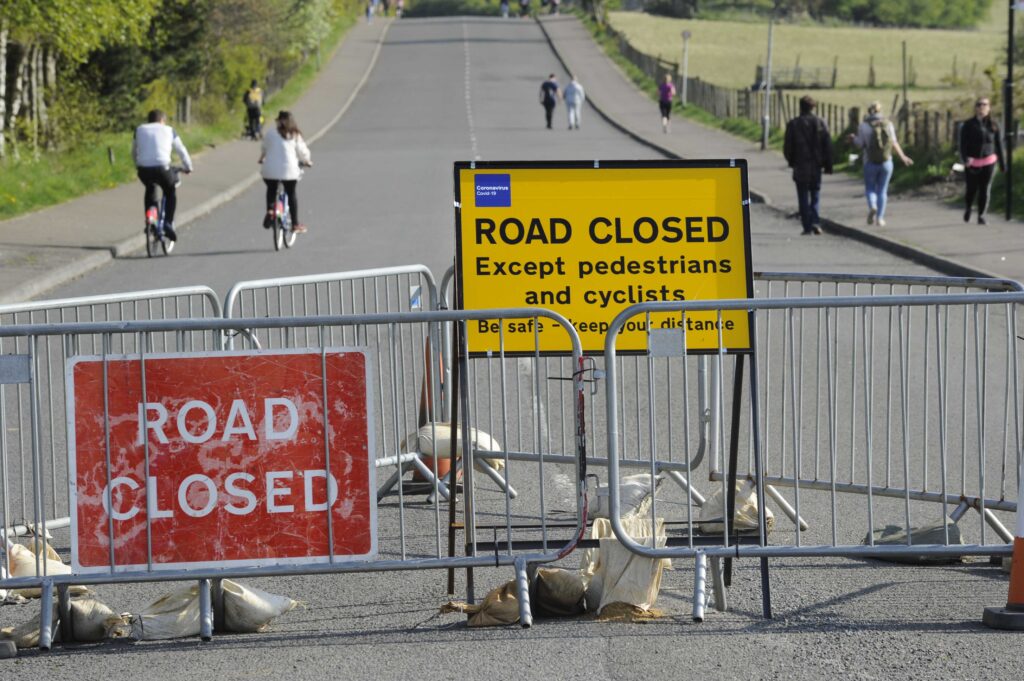 Thinking on your feet
As lockdown restrictions ease, maintaining physical distancing will need to address a greater number of permitted activities.
In our first session, Phil Noble and Chris McGarvey from City of Edinburgh Council discuss their approach to these tackling these issues and on how they are providing temporary infrastructure in response to Covid-19.
"We're looking at a city wide programme which will be trying to give people greater choice, particularly to cycle".

Phil Noble, Active Travel Team Leader, City of Edinburgh Council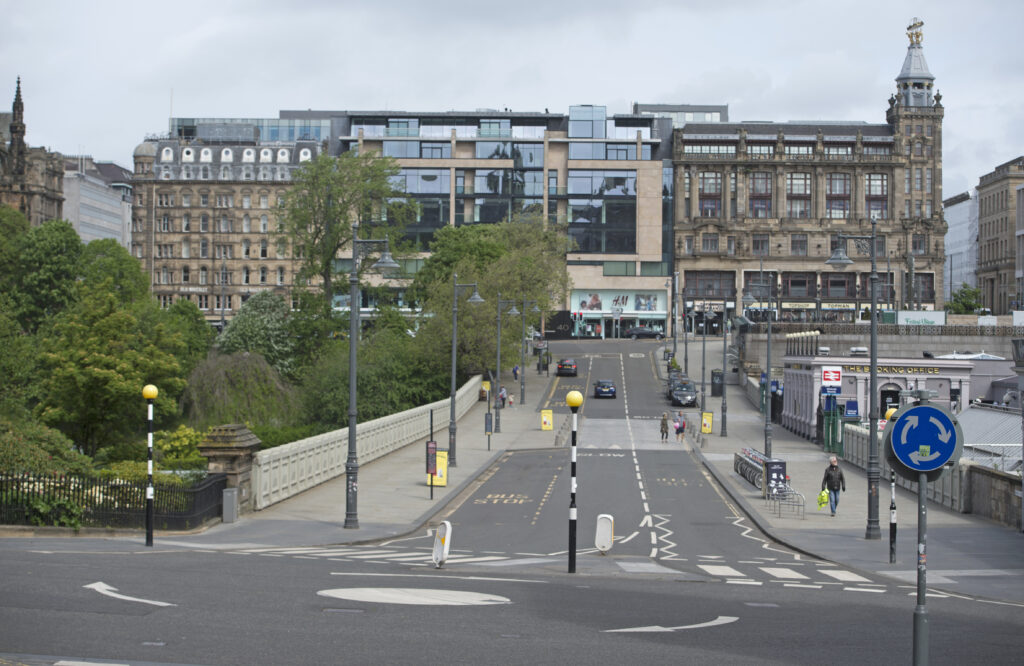 City of Edinburgh Council applied for Spaces for People funding shortly after the programme was announced.
In total, they have received £5 million for temporary infrastructure projects.
"There hasn't been a decision to implement this beyond the emergency, but I think we can learn a lot of lessons from the things that we do. It might even help change people's opinions, they might really enjoy wider footways and the benefits that cycle lanes provide".

Chris McGarvey, Senior Transport Team Leader, City of Edinburgh Council
With work well underway in various parts of Edinburgh, it is hoped that the proposals will make the essential journeys of key workers easier and safer over the coming months.
Questions answered
How are City of Edinburgh Council prioritising which streets/neighbourhoods should be addressed?

How do City of Edinburgh Council plan to implement temporary changes in an agile and quick way, and what have they learnt so far from those they've implemented to date?

What temporary measures are they considering and why?
Stay Updated
More knowledge sharing discussions such as this one will be posted in the weeks to come.

Learn more about the Spaces for People programme on our dedicated Showcase page.

Why not keep up to date with the latest Spaces for People programme developments by signing up to our Spaces for People newsletter?