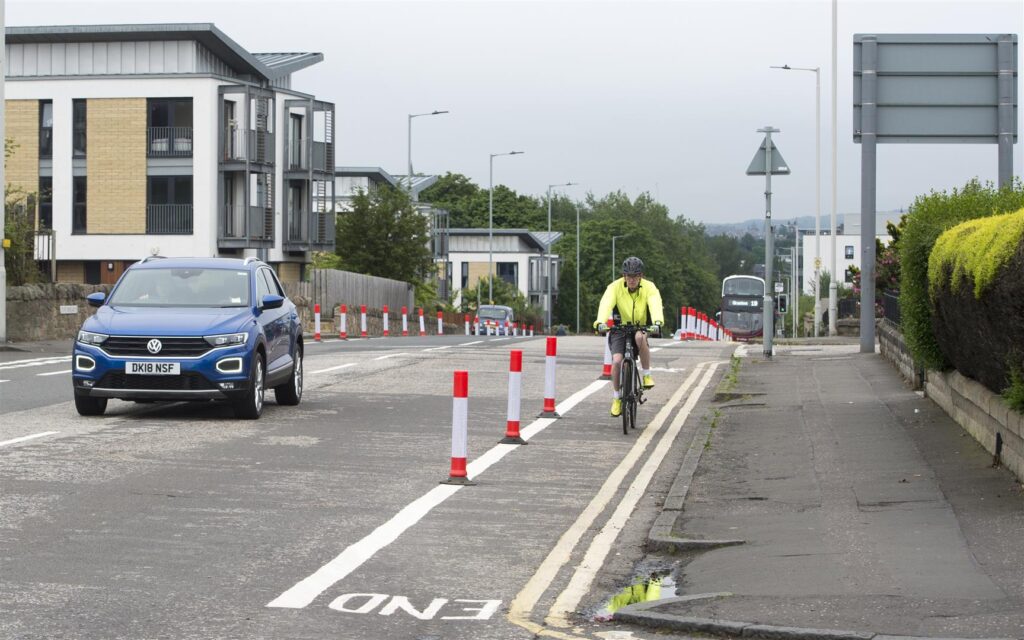 The City of Edinburgh Council launched its £5 million Spaces for people project in partnership with Sustrans Scotland.
The temporary changes seen across Edinburgh have been put in place to support physical distancing and active travel during the Covid-19 pandemic.
Protected cycle lanes, funded through Spaces for People, have been introduced on routes to two hospitals within the city.
Physical barriers have been added to pre-existing painted cycle lanes on Crewe Road South and Ferry Road to protect cyclists from vehicle traffic on the streets.
Similar protection has been introduced on Dalkeith Road to better enable cycling to Edinburgh Royal Infirmary.
Many Edinburgh residents don't have access to a car, so creating safe cycling routes to hospitals has been crucial for providing access to hospitals for both service users and staff.
The importance of safe routes
Crewe Road connects North Edinburgh with the west end of the city centre. Protected cycle lanes run along the adjoining Ferry Road to provide a physically protected route for residents to access amenities and work in the west end.
As traffic gradually returned to the streets, it was necessary to provide protective options to allow people to continue cycling.
51% of people in Edinburgh are concerned about cycling safety. Providing simple interventions such as these traffic wands allows people to feel safer when using cycle lanes along the road.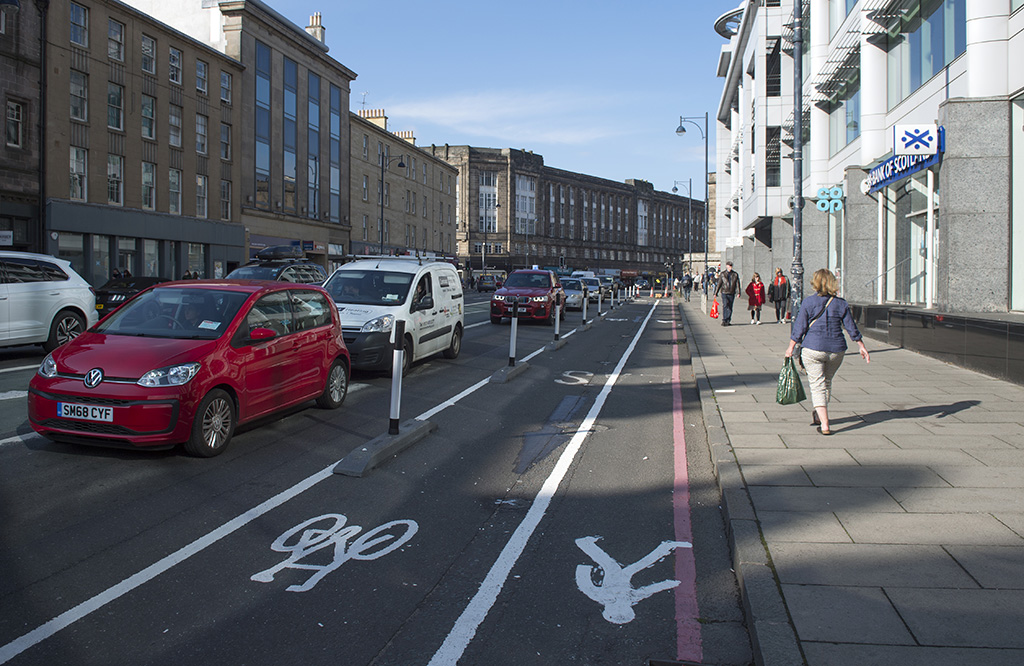 In May, Cllr Lesley MacInnes said:
"As offices and worksites begin to return, we will address arterial routes to support commuters."
The safe routes along Ferry Road and Crewe Road have helped some people to cycle who didn't feel confident to do so previously.
Cycling for Heroes
During the height of lockdown, key workers and other NHS staff were still travelling to work.
Helping key workers get to work during the pandemic has been a priority for Sustrans and our partners. We supported 100 free cycle hire scheme passes and 110 free 4-month passes for key workers. We also produced a map cycle offers and discounts available to all key workers (including NHS staff) across the UK.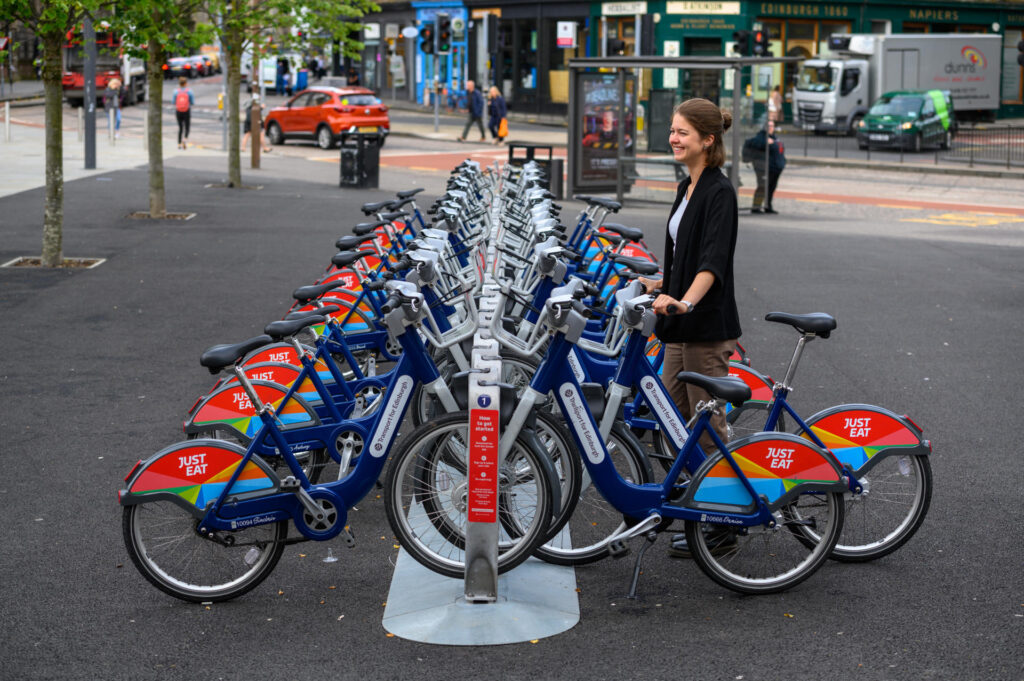 The Bike Station launched its Hero Bikes scheme back in April, donating refurbished bikes to key workers.
Bridge 8 Hub/ Bikes for Refugees also provided free loans of bikes to key workers.