Following the Covid-19 pandemic, the Places for Everyone fund is open to Concept (Stages 0-2) project applications.
Funded by the Scottish Government, Places for Everyone aims to create safer, more attractive, healthier, and inclusive places by increasing and diversifying the number of trips made by walking, wheeling, or cycling for everyday journeys.
Concept (Stages 0-2) projects are the first step in delivering high quality active travel infrastructure, serving to define the scope of a project, its desired outcomes and helping to develop a final project concept design.
What does this mean for you?
Both new and existing partners, big and small, are invited to apply for funding, from large statutory organisations like local authorities to smaller community organisations and development trusts.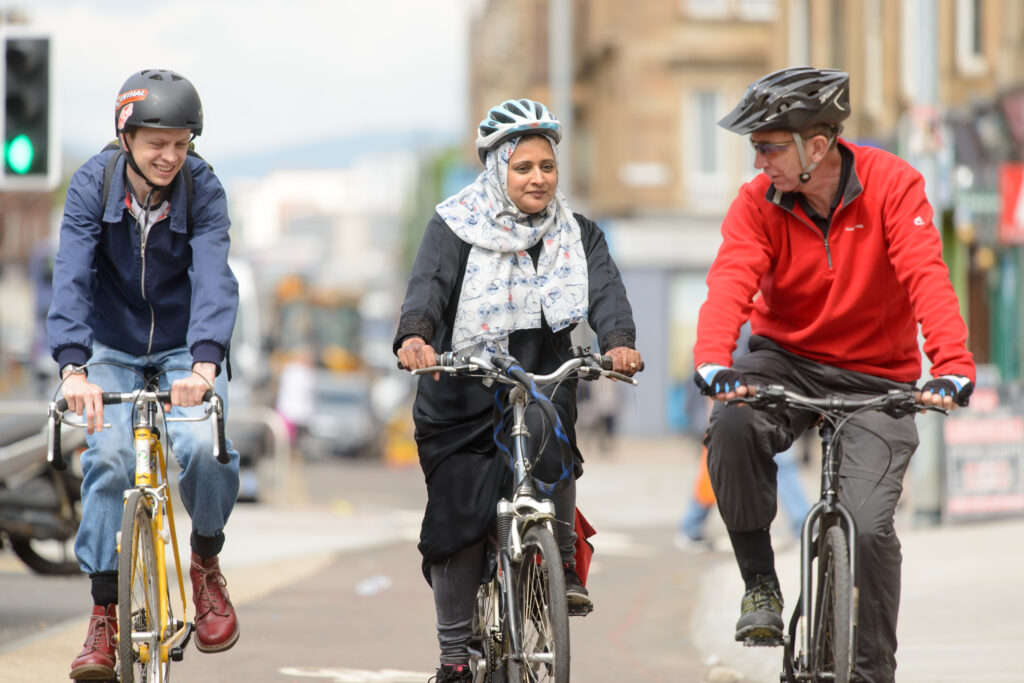 We can award 100% of design costs and 70% of construction costs and will work with you to identify any match funding needed.
All our Places for Everyone partners can also look forward to receiving tailored support and guidance from Sustrans to ensure every project achieves the best possible outcome.
"Delivering high quality and accessible walking, wheeling, and cycling infrastructure has always been of the utmost importance to us. From multi-million-pound city transformations to new rural community active travel links, the Places for Everyone fund has allowed us to work closely with partners all across Scotland. We look forward to continuing to support more active travel projects to becoming a reality".

Karen McGregor, Scotland Director, Sustrans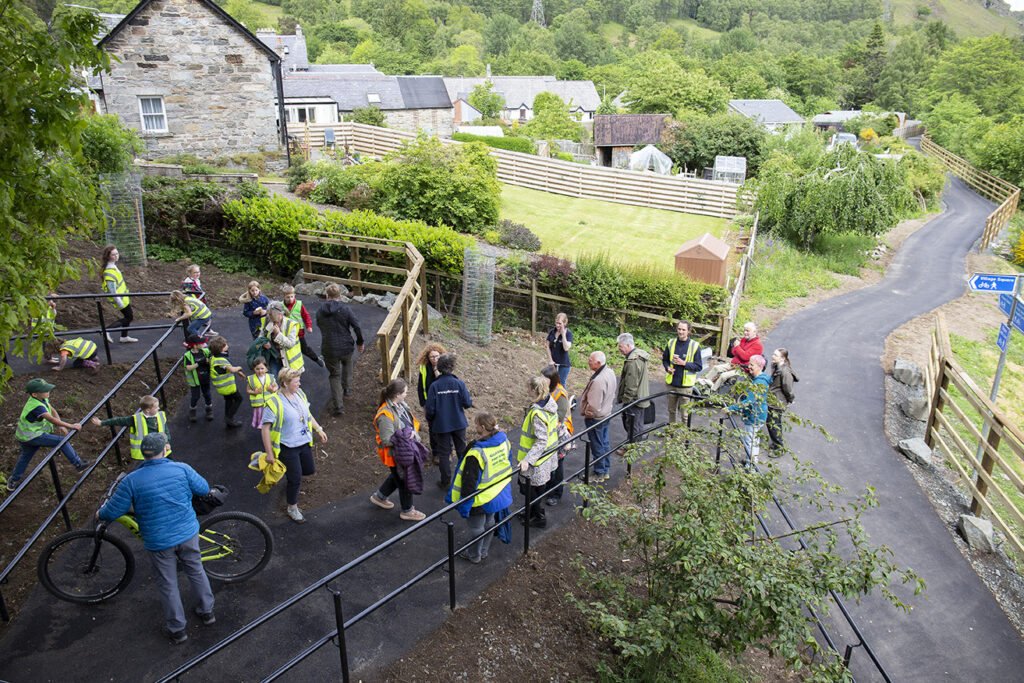 "Sustained investment in walking, wheeling, and cycling infrastructure is crucial in helping to build a more active nation. With the Places for Everyone fund now open to new applications, supported by record funding here in Scotland for active travel, we will continue to enable our villages, towns and cities to build the right kind of transformative infrastructure in the right places – making active travel easier for shorter everyday journeys."

Patrick Harvie, Minister for Active Travel, Scottish Government
What are the key dates?
All of our key upcoming dates, including those for other upcoming stage groupings, can be found below:
Stage 0-2 Applications Open
Stage 0-2 Application Deadline
Stage 0-2 Panel
Stage 3-4 Applications Open
Stage 3-4 Application Deadline
Stage 3-4 Panel
Stage 5-7 Applications Open
Stage 5-7 Application Deadline
Stage 5-7 Panel
25 July 2022
23 August 2022
31 October 2022
19 September 2022
7 October 2022
19 December 2022
31 October 2022
29 November 2022
6 February 2023
How can I apply?
If you are interested in receiving funding for your project, you can submit a short Expression of Interest application to outline your proposal.
If this is successful, you will then be invited to submit a Full Application through our Project Portal.

Our new and updated application guidance for all partners and community groups is available below to help in creating your application
Applications to the programme will remain open for 4 weeks until 23rd August 2022.
For further information about the Places for Everyone scheme, visit our dedicated partner Places for Everyone page or contact the team at PlacesForEveryone@sustrans.org.uk