Marks Gate Community Streets
creating a place for community
Susanne Mueller, Behaviour Change Officer with Sustrans Scotland's Community Links PLUS team takes a look at how Sustrans worked with a local community to boost walking and cycling in the Barking and Dagenham area of London.

the place
Marks Gate is a community in East London, cut off from the rest of the borough by the A12. Members of the community have poor access to shops and other local amenities, and before our project there were poor walking, cycling and public transport links to the rest of the borough and London more widely. Barking and Dagenham is one of London's poorest boroughs, with high rates of obesity and unemployment compared to the rest of the UK, so we were keen to help more people get active, both for their health and to help the community.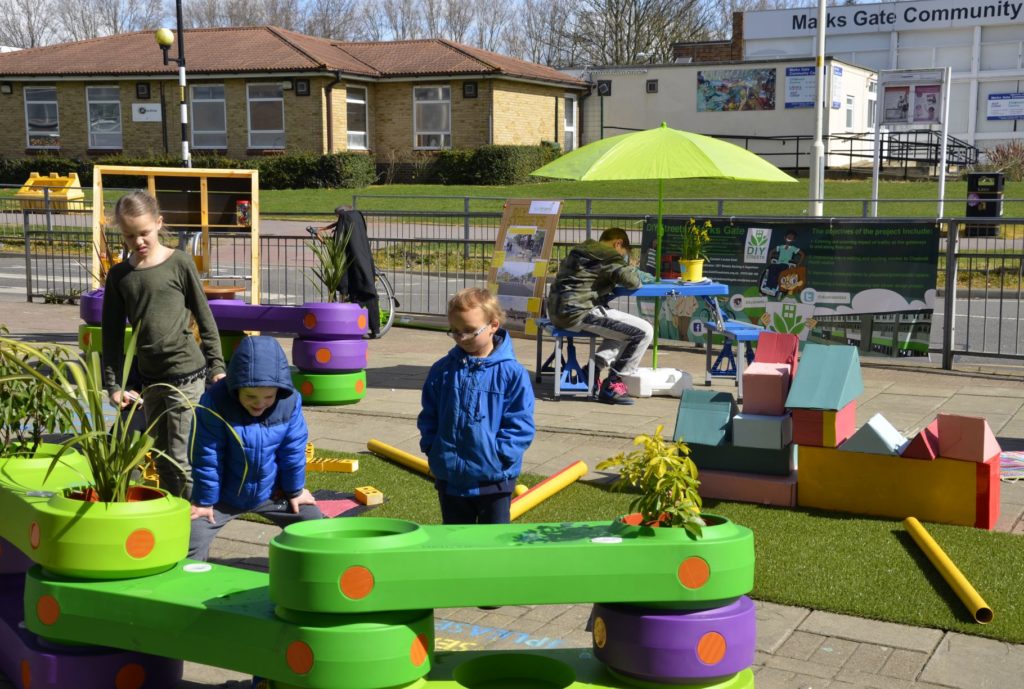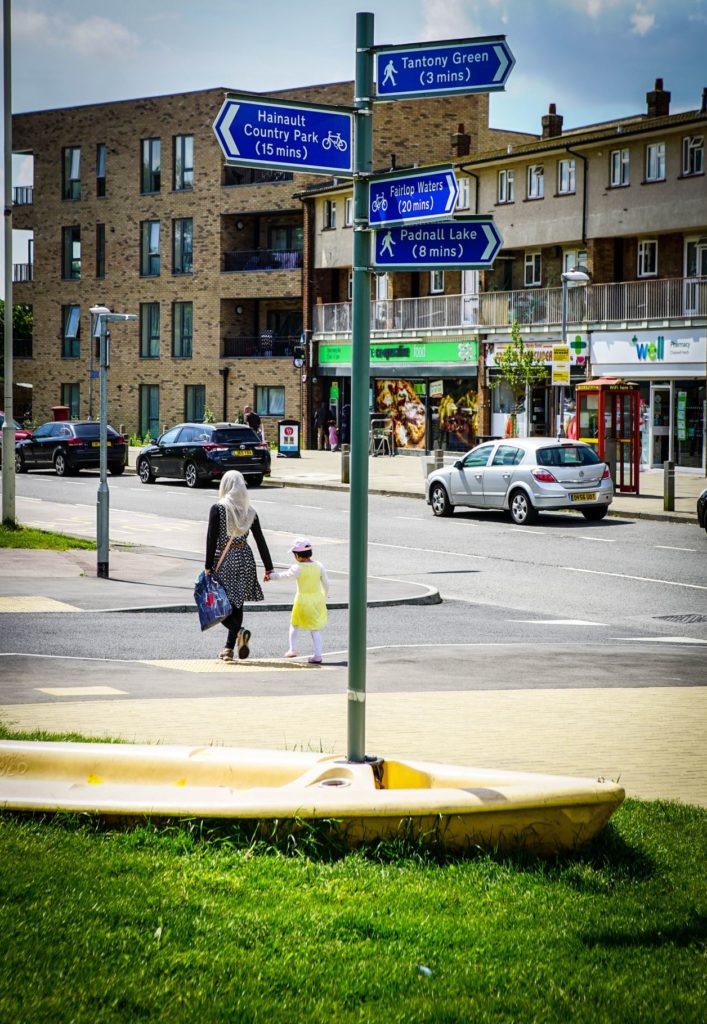 our work
Over two years, from 2014 to 2016, a team from Sustrans worked to help empower the local community in Marks Gate. Working with the community on the design of the streets allowed local residents to take charge, developing a vision that brought vibrant colour and more space to walk and cycle to the streets.
As part of the design process, our Collaborative Design team helped the community, schools and stakeholders to experience the benefits of walking, cycling and the creation of new sites for locals to sit and socialise while enjoying their space. We looked at what barriers they faced when it came to walking and cycling – such as not having ridden a bike since childhood – and helped give them the opportunities to overcome these.