city-wide network
Growing the existing Avenues project, areas around Buchanan Bus Station, and the Strathclyde University and City of Glasgow College Campus will be improved, while Glasgow Caledonian University will be provided with a new connection to the wider cycle network.

Local Benefits
Avenues PLUS aims to reduce localised air pollution and improve health by making it easier for people of all ages and abilities to walk, cycle or wheel. The local economy will be strengthened, by making it easier for people to access local businesses, encouraging them to shop in the local area while at the same time making it easier for people to travel from elsewhere in the city.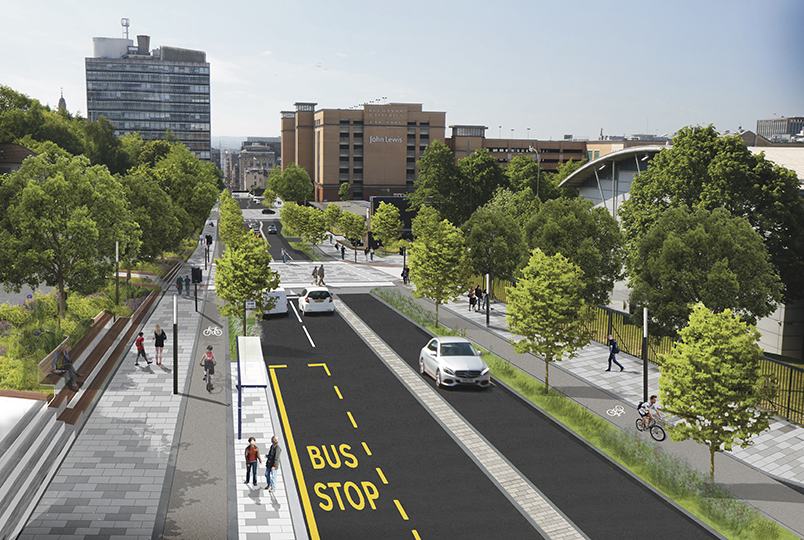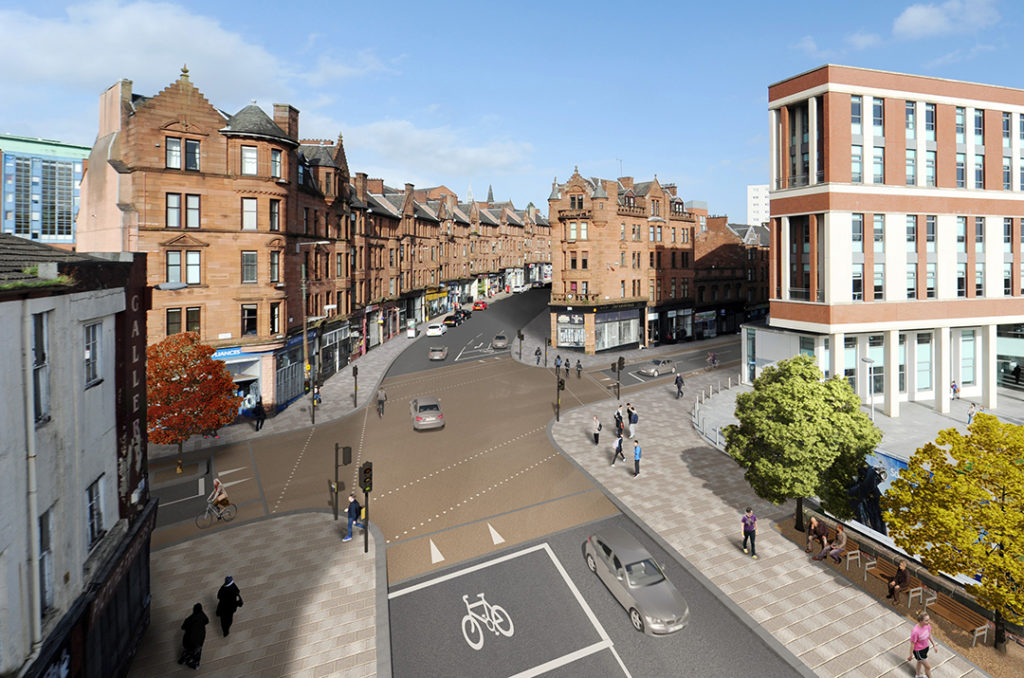 Making bike ownership easier
New bike storage systems will be piloted, using high capacity public bike storage systems already in use in the Netherlands. This will make sure that everyone – no-matter what kind of house or flat they live in – can have space to safely and securely store a bike. Everyone along the new routes will be able to enjoy new 'pocket parks', featuring trees, seating and mixed plants, giving people space to rest and enjoy life.
"Our Avenues plan will make the city centre more accessible by bike and step by step the vision of an increasingly connected cycling network in Glasgow is being realised"
Andy Waddell, Director of Operations for Neighbourhoods and Sustainability, Glasgow City Council