Accessible Arbroath: Active Travel Active Town
removing barriers
Accessible Arbroath will remove major barriers preventing people walking, cycling and wheeling by converting two lanes of the A92 into a new bi-directional segregated cycleway and widened pedestrian routes. New crossings will make it easier for people to cross without going out of their way, improving access to the seafront.

Local Benefits
Making it easier to travel in Arbroath will help people move between key points of interests, exploring the history of Arbroath Abbey, the industry of the harbour and stunning seascapes of the seafront, improving the town for residents and visitors alike.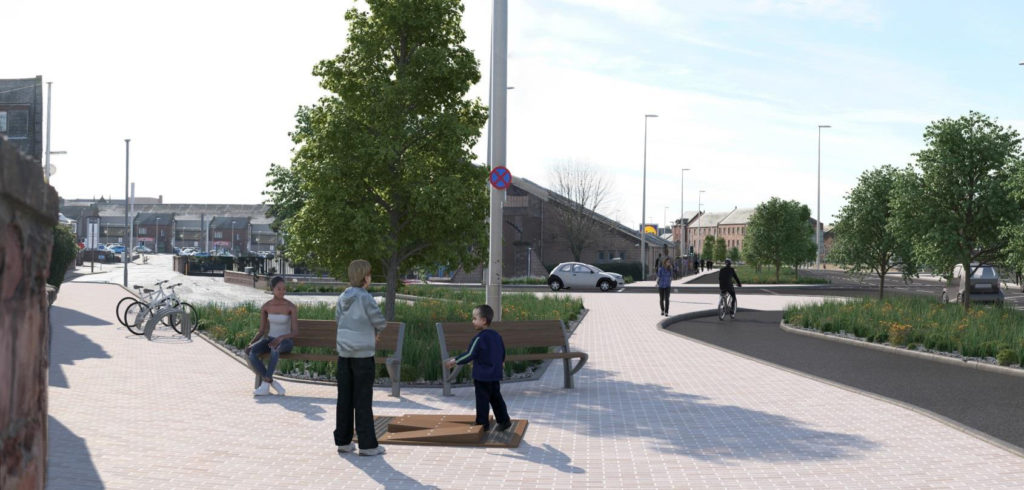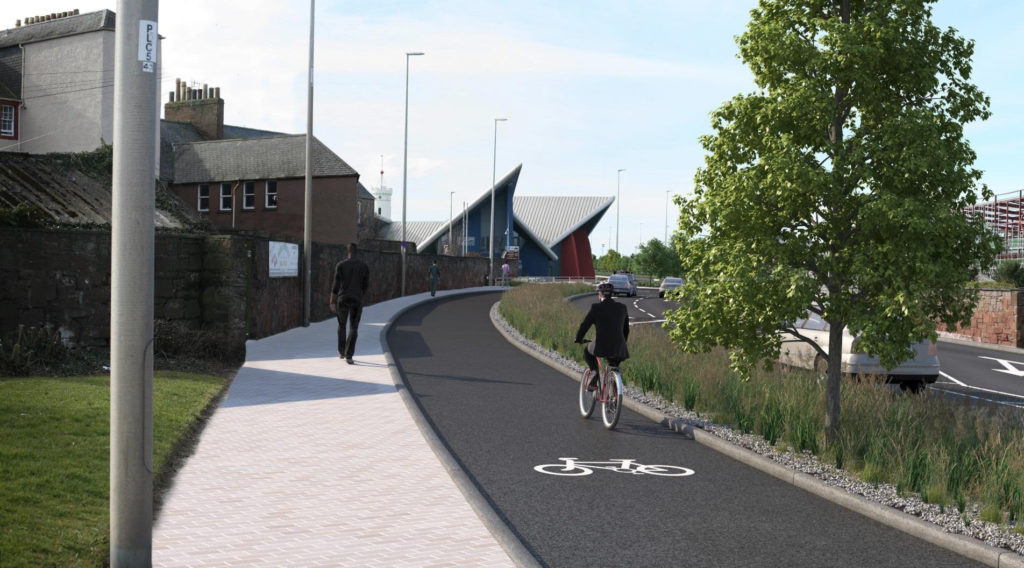 Integrated Network
Commuters, students and day-trippers will find their journeys made easier thanks to new crossing and improved connections to Arbroath Station and the local bus routes. Walkers and cyclists will be able to enjoy better access to National Cycle Network Route 1 and its connections to Dundee and Montrose.
"a stunning improvement to Arbroath's infrastructure which will re-engage the town and encourage locals and visitors alike to visit Arbroath attractions, High Street and West Port shopping areas"
Councillor David Fairweather, Leader of Angus Council