What is happening?
Following on from the Spaces for People programme, our Education and Young People team are exploring the benefits that School Streets projects can have across Scotland.

As part of this, we're making £200,000 available through Places for Everyone for schools, local authorities, or parent councils in order to develop and deliver temporary* School Streets interventions.
Individual grants will be no more than £30,000 each, though we will consider context and project specific evidence when evaluating costs.
What is a School Street?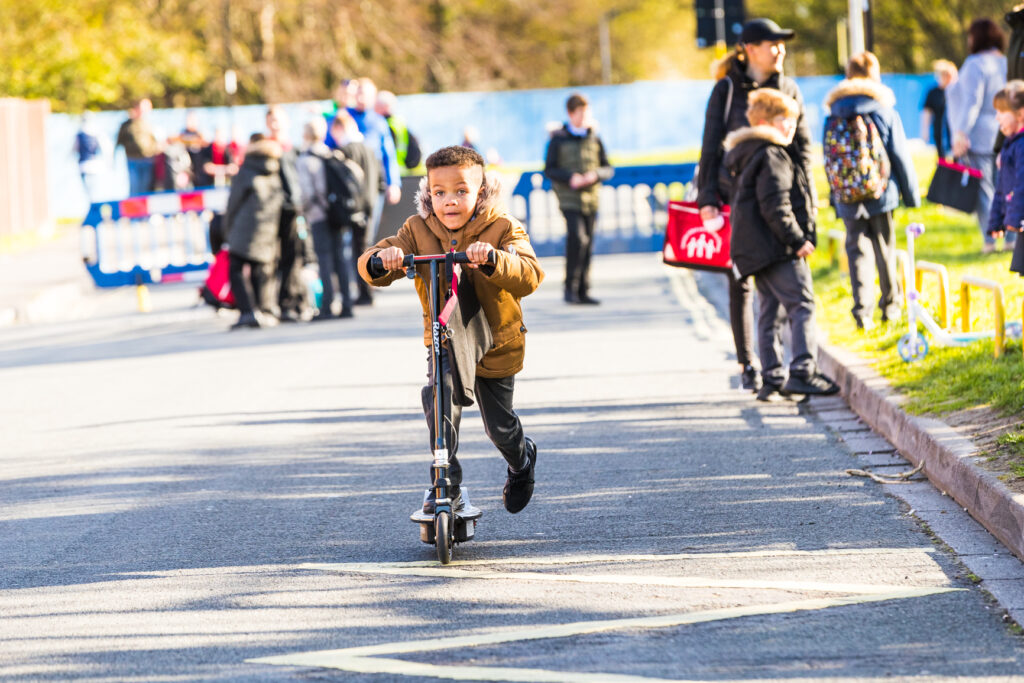 School Streets projects tackle congestion, air quality and road safety concerns outside schools by limiting traffic at peak hours, usually at drop-off and pick-up times.
Temporary barriers and signs are installed and the street becomes a walking, wheeling, and cycling zone only.
Whilst residents and blue badge holders still have access, all other through traffic is restricted.
The result is a happier, safer and healthier street environment for everyone.
Further guidance on how to deliver a School Street can be found here.
Who can apply?
This limited fund is available on a first come first served basis and is open to schools, local authorities and parent councils working in partnership with the relevant local authority departments.
How to apply
If you're eligible and have a Schools Streets project in mind to deliver, let us know by submitting an Expression of Interest application.

If successful, you will then be invited to submit an application to receive Stage 0 funding for your chosen Schools Streets project. Awards will be made at our next 0-2 Panel on 31st October 2022.
*School Streets measures using Places for Everyone funding can be implemented for a duration of 4 to 12 weeks.