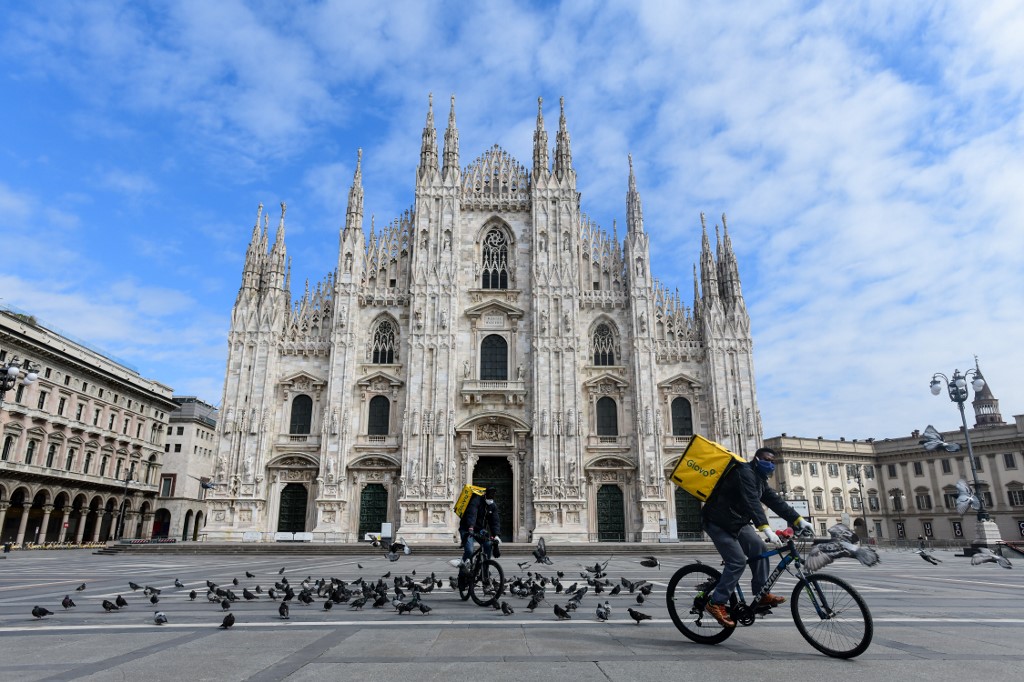 Cities all over the world have come up with a number of ways to promote physical distancing  during Coronavirus.

Changes, such as pavement widening, pop-up cycle lanes and floating bus stops have made it easier for people to exercise and carry out essential journeys safely.

Whilst schemes such as wider provisions for 20mph zones and pedestrian-prioritised streets, have addressed the change in people's attitudes and behaviour around travel during the pandemic.

Below is a selection of examples of some of the temporary measures taken by towns and cities worldwide. And while the majority of these measures are intended only to be temporary, there are hopes that communities will see the long-term benefit and move towards making them permanent.
Widened Cycle Lanes, Berlin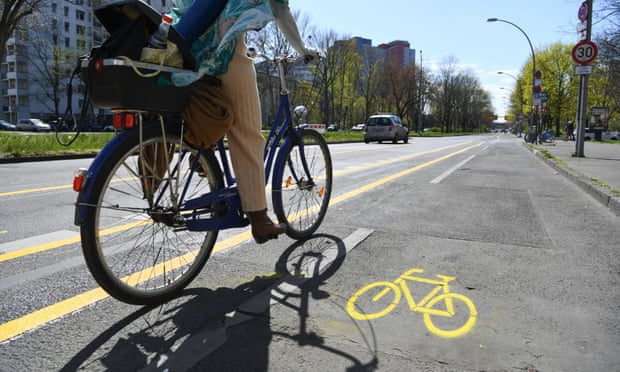 New and widened temporary cycle lanes have been created using removable tape, spray paint and mobile signs across Berlin.

A successful pilot of the scheme in the Kreuzberg district at the end of March demonstrated the measures could improve cycling safety without hindering the flow of traffic.

The lanes allow essential workers a safer and quicker daily commute, whilst helping to make rail and underground networks less crowded.

Applications for similar pop-up cycle lanes to be constructed, on behalf of local residents, have been received by 133 other German cities.

Find out more here
Opening Streets, Milan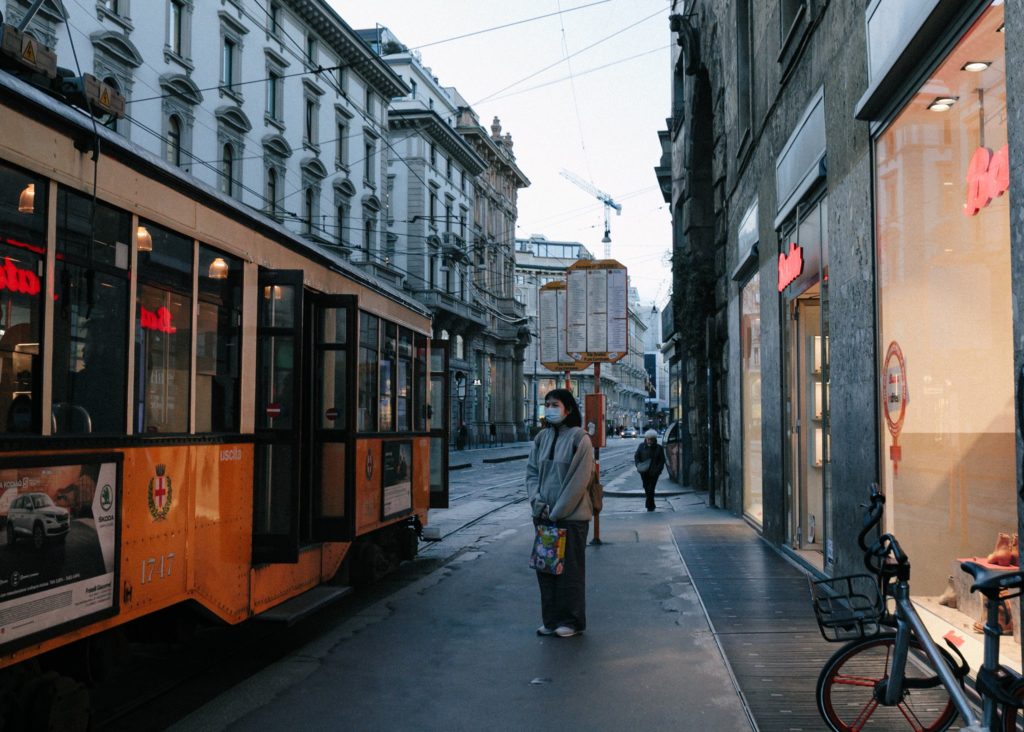 Starting with Corso Buenos Aires, one of Milan's busiest shopping streets, a number of spaces in the city will be reallocated away from motor vehicles to be used by pedestrians and cyclists.

The ambitious plan, the Strade Aperte project, introduced 22 miles of low-cost cycle lanes, new and widened pavements, 20mph speed limit zones, as well as pedestrian priority streets.

Work is set to begin at the start of May and continue over the course of the summer.

Find out more here
Active Travel Fund, Auckland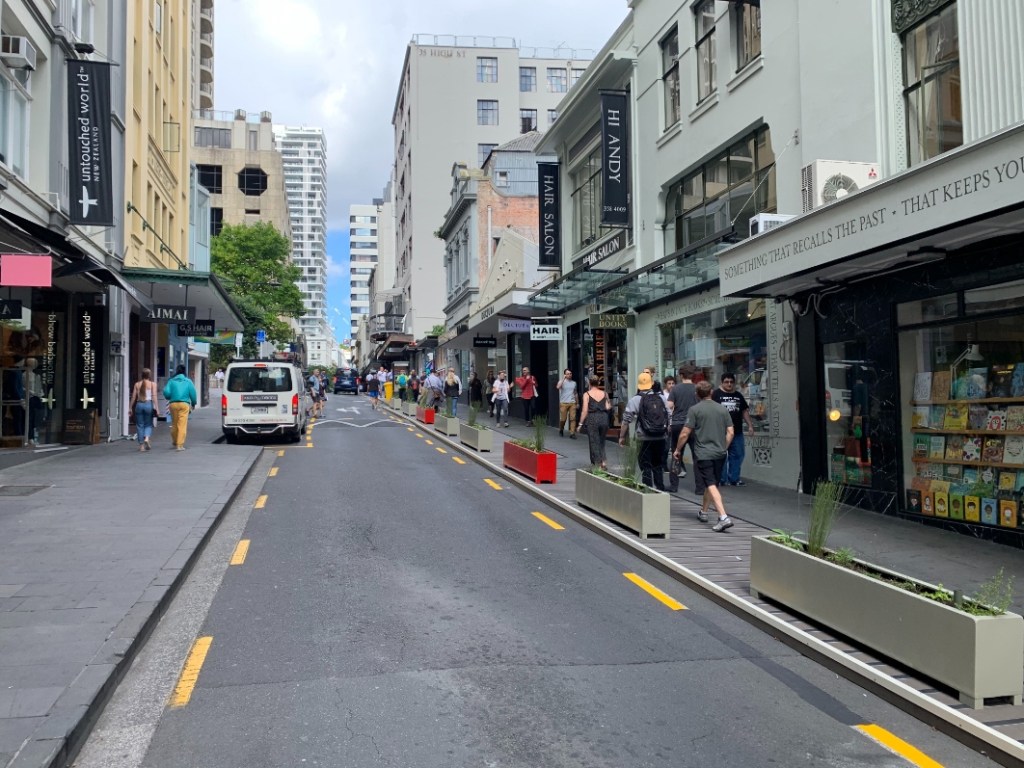 Pavements and cycle lanes are set to be widened throughout Aukland as a tactical urbanism initiative.

Footpath extensions would use basic materials like planter boxes and colourful paint and wider pavement will come at the expense of existing parking spaces.

17km of temporary cycle lanes will also be created through the reallocation of road space usually reserved for motor traffic.

This follows the announcement of a newly available emergency 'Streets for People' fund by the New Zealand government in support of urban active travel projects.

Councils will be able to receive 90% funding for successful project applications to implement in their districts.

New Zealand is the first county to implement such a scheme.

Find out more here
Bus Network for Bikes, Bogota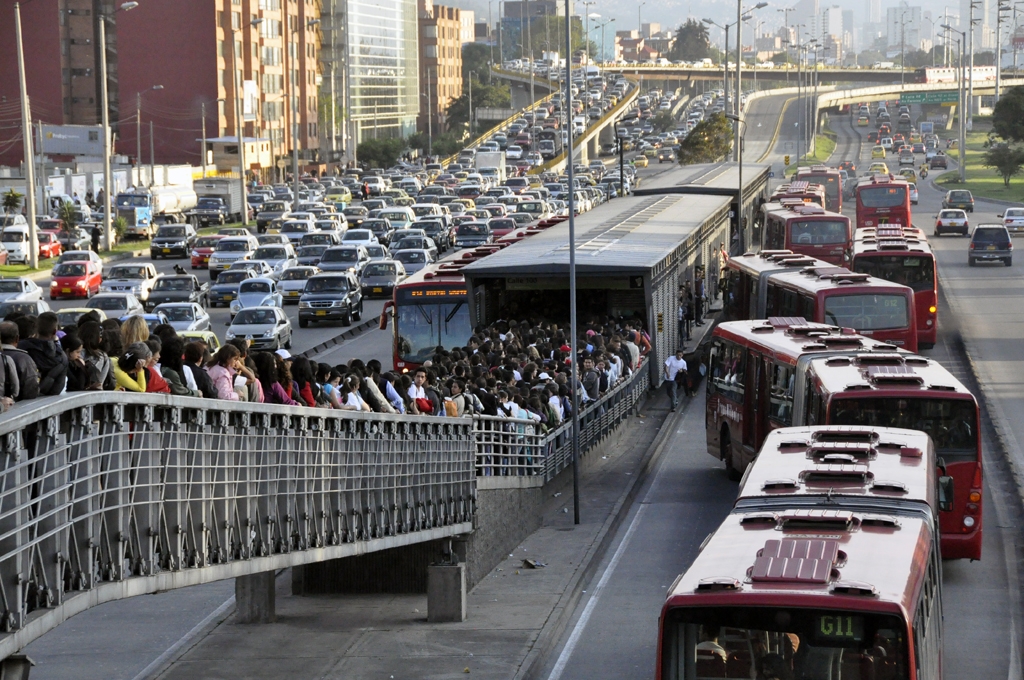 In an attempt to reduce both congestion and overcrowding on public transport, the Columbian capital has designated 47 new miles of temporary cycle lanes to its residents.

This is in addition to the 340 miles of paved roads already made available to cyclists throughout the city.

Operating between 6.00am and 7.30pm each day, the cone-demarcated lanes are staffed by police and government officials to provide safety assistance and control measures at intersections for users.

The new cycling network has been designed to mirror the bustling TransMilenio city bus routes, providing people with a safer but still familiar commute.

As the first major city to introduce such widespread infrastructure changes in response to the coronavirus pandemic, Bogota has been able to serve as a pioneering model for other cities to emulate.

Find out more here
Repurposing Parking Spaces, Dublin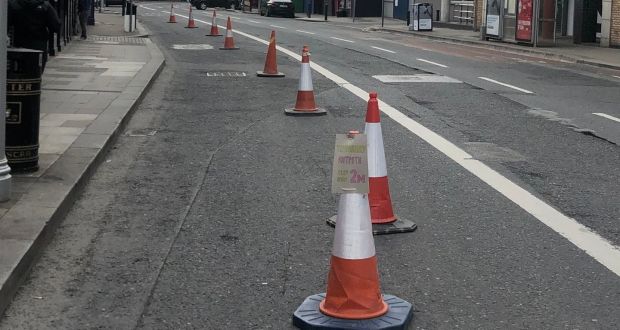 After local residents began widening pavements through the use of traffic cones, Dublin City Council announced a host of infrastructure changes to assist with physical distancing.

Loading bays and parking spaces are currently being repurposed throughout the city in order to provide extra space to pedestrians.

A counter flow cycle lane has also been implemented on Nassau Street, in the heart of the city centre. This is expected to be vital for allowing essential workers a safe commute.

Find out more here
Corona Cycleways, Paris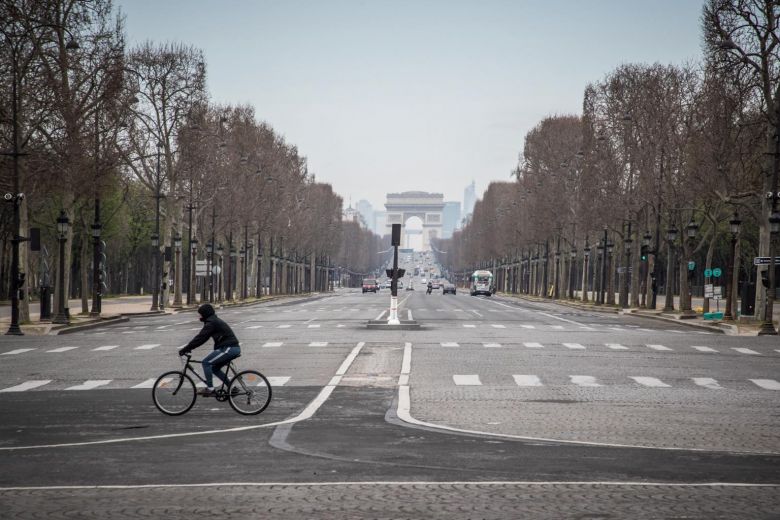 650km of new post-lockdown cycle routes, colloquially called 'Corona cycleways', are set to be introduced on May 11th.

This is being done to address fears of severe congestion on the roads following the easing of lockdown measures, as commuters attempt to avoid the close quarters of public transport.

Nine permanent segregated cycle lanes will be installed in total, linking up 30 separate Parisian districts.

In addition to this, 72% of the parking spaces are to be temporarily removed and many of the city's boulevards will be converted into pop-up cycle lanes.

The project sees an acceleration of Paris Mayor, Anne Hidalgo's, "Plan Vélo", which aimed to triple bike journeys in the capital by 2024 through new on-street infrastructure.

€300 million is to be made available by the Ile-de-France region, covering 60% of the total cost. The remaining shortfall will be provided by local councils and the national bicycle fund.

Find out more here
Slow Streets, Oakland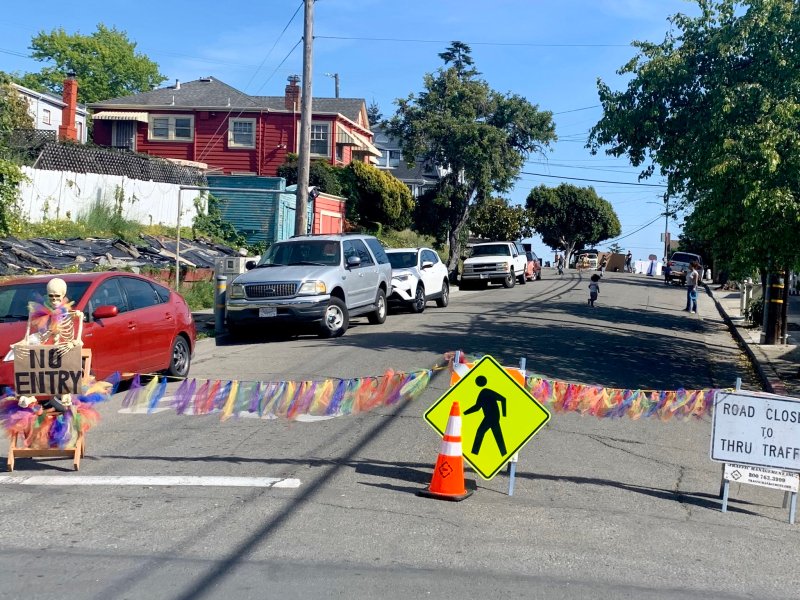 A 'Slow Streets' programme has seen 74 miles of road closed to motor traffic in Oakland.

This has been done in order to give residents additional space to exercise, whilst also reducing the congestion that has been experienced in local parks.

Due to the 'soft closure' nature of the measures, which relies on the voluntary compliance of drivers, emergency vehicles are still permitted to pass beyond the barriers.

Compliance with the scheme has been particularly enhanced through the involvement of neighbourhood and volunteer groups adding crafted signs and personal effects to barriers in order to deter those from ignoring the closures.

Discussions are already taking place, in Oakland and elsewhere in the region, about how these community-driven measures could be used to shape the future of urban landscape design through, for example, weekend closures or modified block parties.

Find out more here
Linking up, Lima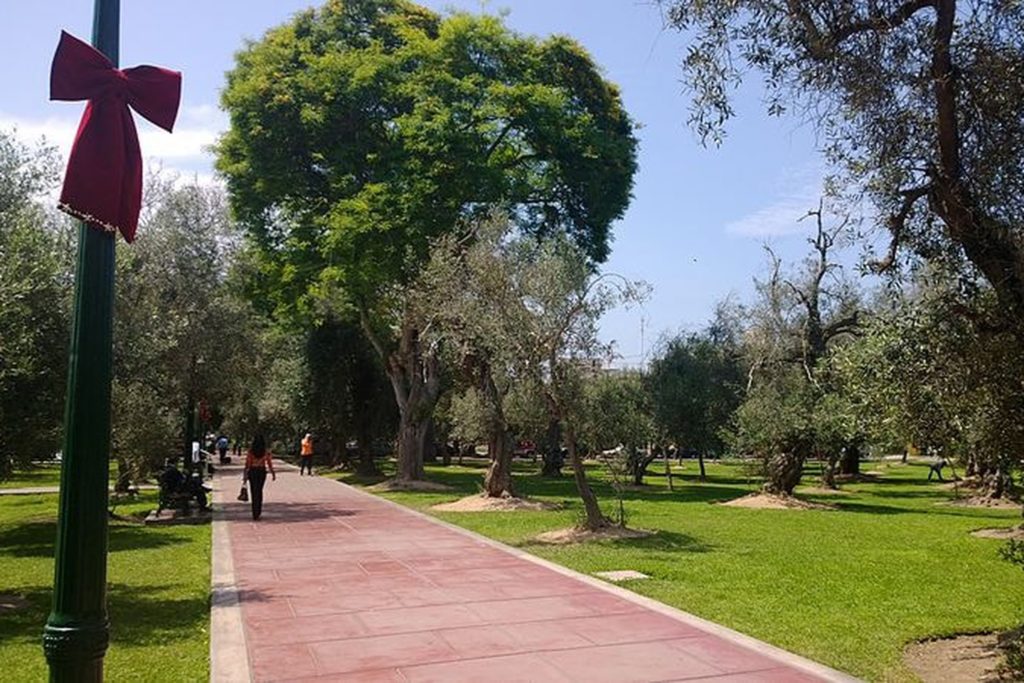 The Peruvian government is dramatically boosting the cycling infrastructure in its capital, Lima, in an attempt to curb the city's heavy reliance on public transport during coronavirus.

The ambitious project, 'Pedal against the Pandemic', will attempt to implement the five years' worth of cycling infrastructure plans in only three months.

The project will be implemented in two phases.

301 kilometres of temporary emergency bike lanes will initially be installed to link up more than 70 existing cycle lanes in Lima, with an aim to making these permanent routes post-pandemic. This would double the number of bike lanes currently available to cyclists.

The second phase of the plan is to develop a new inexpensive bike which, while being affordable, also meets the necessary minimum safety requirements. It is hoped this Peruvian bicycle will make cycling more accessible to the residents of Lima.

Find out more